Nathan Dunnell, Owner and Culinary Director of Elska in Brisbane.
Nathan Dunnell knows his way around a kitchen - owning and culinary-directing one of Brisbane's newest restaurants, Elska Restaurant in New Farm. Elska is a 12-seater degustation restaurant focusing on Nordic cuisine, offering diners an incredible two-hour experience they won't forget.

Dunnell (who also co-owns the restaurant with his wife, Freja) is taking two weeks off to recoup this Christmas: "For the festive season, we plan to rest, relax and enjoy time with our loved ones, as time is one of the greatest things to celebrate in our industry."

"During this break and over Christmas, I make sure I set aside time for myself to do things that make me happier and healthier – exercise, allowing for creativity and time for relaxation with the family are top of my list. After the last two years, cherishing every moment and helping others and to build human spirit is essential for moving forward."
Of course, this includes cooking up a firm, family favourite: Chilli Crabs. "One of my favourite meals to bring to the table is fresh and zesty Chilli Crabs. We don't follow a recipe per se, we just eyeball it and add as much spice as we want. It's always a crowd pleaser."

Check out more about Elska Restaurant, here.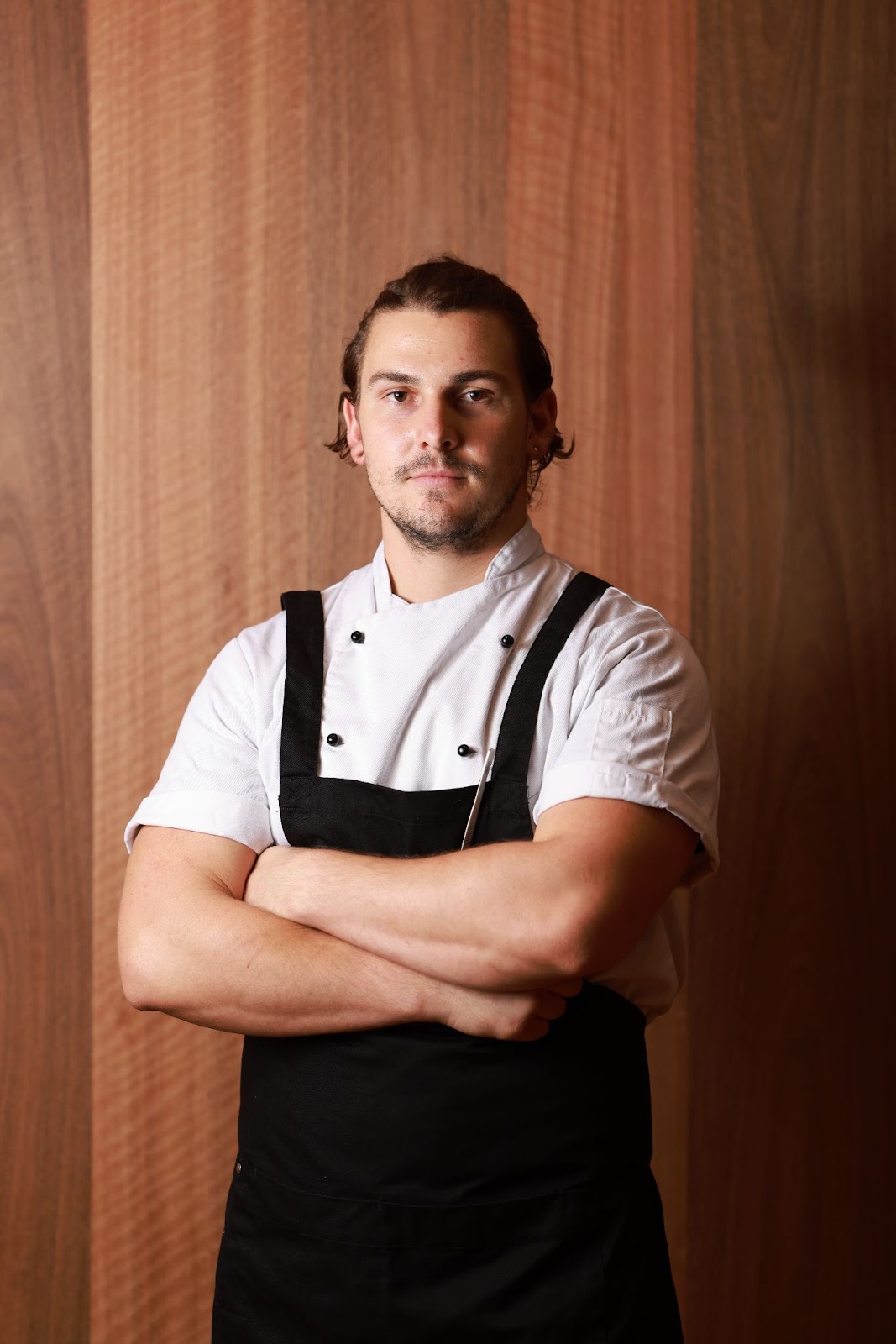 Gareth & Cat, Founder(s) of Tarts Anon

If you've been trawling Instagram for the latest in foodie finds recently, you would have heard about Tarts Anon. We chatted to owners, Gareth and Cat about their flourishing business that took off over Melbourne's (many) lockdowns and their plans for the end of the year wind down.
With a focus on rotating flavours, weekly drops and signature favourites such as Pumpkin, Lemon and Choc Caramel, the flavours are announced weekly (on a Monday at 6pm) and once they're gone, they're gone. Often in minutes! But it didn't start out that way. "Tarts Anon was originally our side hustle and now it's our full-time gig! Our aim was to focus on doing just one thing well - making tarts, says Gareth.
We think it's important to (at least occasionally) take stock of all the successes we've had to date and also acknowledge each other's hard work. It's not easy, though, to look back rather than simply focusing on the next goal."
Gareth and Cat are excited to spend time with loved ones over the Christmas and New Year period with a trip to Bowral to see Gareth's family before Cat takes off to Byron Bay with her mum. But they're also looking forward to something else. "Our favourite Christmas tradition by far though is making sure we always serve up leftover ham with butter on toast the days following the festivities. Super delish, and honestly one of our fondest memories about Christmas!"


Ben Devlin, Chef and Owner of Pipit Restaurant in Pottsville
Ben Devlin owns wood-fire and charcoal restaurant, Pipit in Pottsville, Sydney. Named Australia's Regional Restaurant of 2020 by The Good Food Guide, Pipit focuses on a coastal menu (think lobster, crab and raw starters) as well as an open-plan kitchen.

After a crazy year, Ben is also taking time with his family and usually hosts a 'lock-in' at the restaurant just for his family. "Every year we have a family "lock in" at the restaurant - just family, no guests - so we can experience the hospitality of our space and share it with our close family. We usually like to have some seafood (fish and oysters are usually on the menu) and sit down to enjoy it together. We always have my Uncle Charlie's Sri Lankan Christmas cake and duck liver parfait!"

And of course, it isn't Christmas without some down-time! "Being generous to myself over the festive season is super important. When I have down time, I head to the beach for a surf and some play time with our daughter."

Check out Pipit Restaurant, here.