Alice Zaslavsky's name might sound familiar or perhaps her alter ego Alice in Frames does. Alice was a contestant back on MasterChef almost a decade ago. Since then, she has won a notable gong for her first book, Alice's Food A-Z, by the Children's Book Council of Australia and just released her second book, In Praise of Veg, which focuses on vegetarian-friendly cooking without the fuss. Alice is also a notable journalist, now the Culinary Correspondent for the ABC, helping Australians expand their culinary palate through new recipes. When she's not doing all that, she's running Phenomenom – a website to encourage children to connect with culture and concepts through food. Plus, she's also a mum!
Alice took time out of her busy schedule to chat with us about what makes gifting so special to her and the gifts that she loves the most.
Can you tell us about your background for our readers?
My name is Alice Zaslavsky - the author of 'In Praise of Veg' Cookbook, and a Culinary Correspondent for the ABC (Australian Broadcast Network). You can also find me at @aliceinframes on Instagram.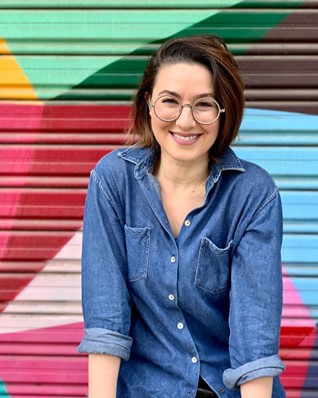 What is the best gift you've received? What do you think is the best gift you've given?
This is a two-in-one. Years ago, when my husband and I were just dating, we took a trip to Milawa (in Victoria). I fell in love with a silver bangle at a local gallery. I kept dropping hints to him, but I assumed there was no way he'd fork out for it as it was quite pricey.

While we were looking around this gallery, he had expressed interest in a little statue of Ned Kelly, made using scrap metal. I quietly ordered it to arrive for his birthday. Little did I know that the gallery had already sent off the bangle for my birthday too!
What is something that you did last year, or hope to do this year, around the gift of giving? What did you do to keep your spirits high, even when you couldn't see friends and family?
I did a few book giveaways (for In Praise of Veg) which meant I felt the joy of giving to strangers as much as my family and friends. I also ordered a few gifts to arrive straight to people's homes - both here in Melbourne, and abroad. Online shopping has grown in popularity and ease, and I'll definitely be using it more readily to keep my own spirits high as much as those who receive the surprises I order at their doorstep.
What is the best gift of advice that you have received? This could be a story connected to your childhood or something that you tell others.
When our daughter was born, a few people said, "the days are long, but the years are short" and it's something I often come back to in my thoughts - particularly deep into the night when she's up and about. I feel like they have given me the gift of hindsight and to make sure that I should relish every moment before it is too late.
If someone could give you any gift in the world, what would it be?
If I'm honest, I'm not usually one to wait around for someone else to give me a gift… I'll grab it for myself! BUT, I'd love the gift of time - if I could only have a couple more hours in every day to get those "tomorrow" jobs done, that would be awesome.
Finally, How do you think the act of gift-giving will change in the future?
People are far more likely to give experiences instead of "stuff" - particularly as we all work to declutter our homes and our lives. I like the idea of someone surprising me with an itinerary or "first''… I suppose it's one of the perks of my job that I get to go on famils - or media trips - where we get to do just that!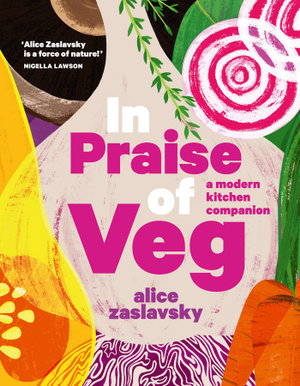 Her new cookbook, In Praise of Veg