Nearly 10% of Brits admit to using the photocopier 'incorrectly' at a Christmas party.
With Christmas just around the corner, perhaps it is time to start planning a more classy affair?
The company end-of-year party is a fantastic way to wrap up the year and say thank you to all your employees for their dedication and hard work. It's also a time to take your employees out of the office environment and celebrate.
If you are looking for some great ideas to inspire and delight your employees at Christmas, take a look at our list.
We have ten great work Christmas party ideas to get your staff involved and having the best festive bash yet. Read on to discover what you should be doing this Christmas with a few gift card ideas chucked in along the way.
1. Theme It Up
Christmas parties are always better with a theme. You could create a Christmas casino in black tie or take everyone to the beach with a Hula party.
Run a poll in the company to get them engaged in the idea and see what themes they would like to see at the event. Getting everyone involved in the planning of a Christmas party helps build the excitement for the actual event. You might be surprised at the work Christmas party themes that they think of!
2. Keep Them Guessing
Little surprise throughout the evening is a great way to keep everyone on their toes during an event. Invite special guests, hold mini-raffles and introduce short quick competitions that get the people going.
Make sure each little surprise involves a little bonus present too. Giving small Christmas gifts to staff during the evening is a honest way to show you care and… it will keep people from heading home early…
3. Video Booth
Photo booths have been all the rage at events, and they make a great addition to an annual staff party. However, they have levelled up a bit recently, and now you can take short videos and make your own gifs.
Why not get everybody involved and record themselves singing carols or leaving well wishes to the rest of the company. You can edit the results, share them internally after the event, and even share certain parts on social media.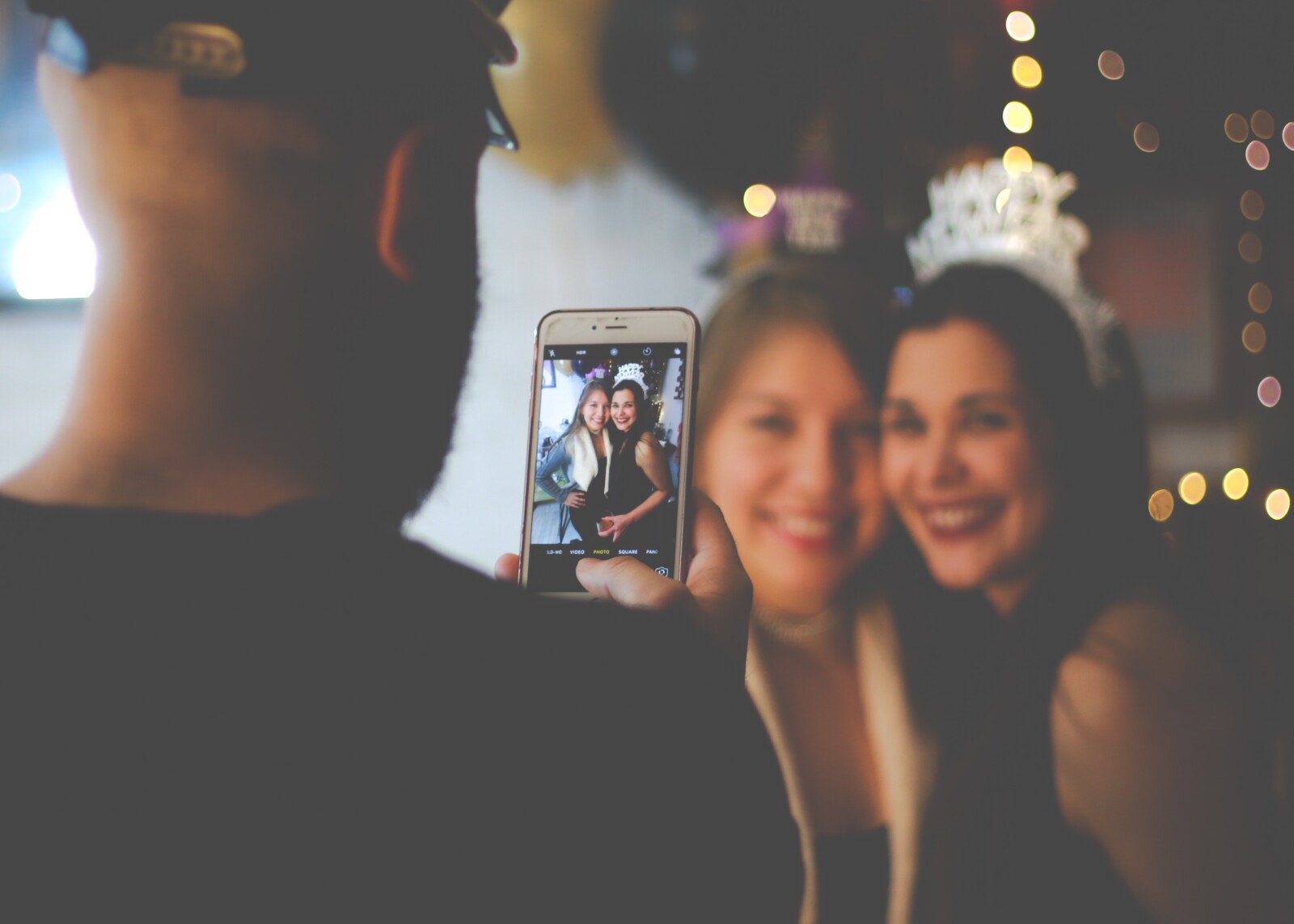 4. Wine Tasting
Why not take the wine table and turn it into a wine tasting experience for a more elegant Christmas party. Get everyone to try different wines and share their thoughts with the rest of the group.
You can even make it into a competition and see if people can guess the wine after the tasting and give a prize at the end.
5. Scavenger Hunt
Getting people up on their feet and active can be a lot of fun at a Christmas event, especially if you are at a large venue or outside. Why not hold a scavenger hunt with clues to where the presents are hidden?
You can make it individual for people to win their gifts or work in teams to return the 'stolen' gifts to under the tree.
H2: 6. Secret Santas
Gift-giving is an integral part of the festive season and lets people share their love with others in the company. Between staff members, it is always nice to host a secret Santa or gift exchange where people buy presents anonymously for each other.
However, it is nice when the company gives back a little too. Staff gifts could include a Christmas gift card that employees can buy whatever they want in a store. You can also give Christmas gift cards for employees as prizes during games or competitions during the evening.
7. Games Galore
People love to play games and win prizes, and the Christmas party is a great place to host some fab events. If everybody is already sitting on tables together for the meal, then you have the teams ready-made!
The first game can be to choose the best team name. Then you can run quizzes at the table whilst everyone is sitting down. Include a picture round where people have to name others in the company, perhaps whilst they have on silly Christmas costumes.
Try a team photo competition with a theme, using only what they can find at the venue. Entries can be texted to the organizers and displayed on a screen later for everyone to enjoy.
8. Gift Exchange
Here's how it works; Everyone buys a gift without knowing who they are buying for. Set the Christmas haul in the middle of the room. Take it in turns choosing a gift. If you don't like the gift, or to put it politely, it doesn't suit your taste, you trade it out.

The game turns into a trade and team-building exercise. Individuals are 'forced' to discuss their trade, trying to please both parties, hey they mightn't have had the need to talk before, and now they do.
Christmas parties are cultivators for building work relationships as they break down the boundaries we tend to build in the office.
9. Ugliest Sweater Competition
Christmas jumpers can be spectacularly ugly. So, why not hold a competition to see who can wear the ugliest sweater. Take pictures and share them on the staff intranet, and everyone can take a vote on the worst.
You can give a gift card as a prize to the winner and maybe even use their picture on the staff Christmas card that year!
10. Craft-Off
Do you have crafty staff members on your team? Hold a Christmas craft-off live at your Christmas party. Give each dining table a collection of materials and ask them to make a Christmas decoration.
The winners can be displayed on the company Christmas tree or shown around the offices.
If you don't want to do it on the night, you could always host the event over the month of December with rounds and a final. Then the winner can take away a prize at the end of the competition.
Try These Work Christmas Party Ideas At Your Next Event
Hopefully, this guide has sparked some inspiration and given you some great work Christmas party ideas for the upcoming festive season. Make sure everyone shares the spirit by providing some excellent gift card presents.
We have a fantastic range to choose from to suit all interests and employees. Check out our range, including cards for Him and Her, on our website.