Sydney
Above the Mosman RSL on the sunny North Shore is The Fernery. After a total re-do back in 2017, The Fernery serves up a fresh take on pub food and moreish cocktails, as well as classics on tap. Nibble on their fire-roasted camembert with walnut bread while you watch the sun go down on the iconic Sydney Harbour Bridge. The Fernery also boasts a dedicated rosé bar with French and Australian varieties.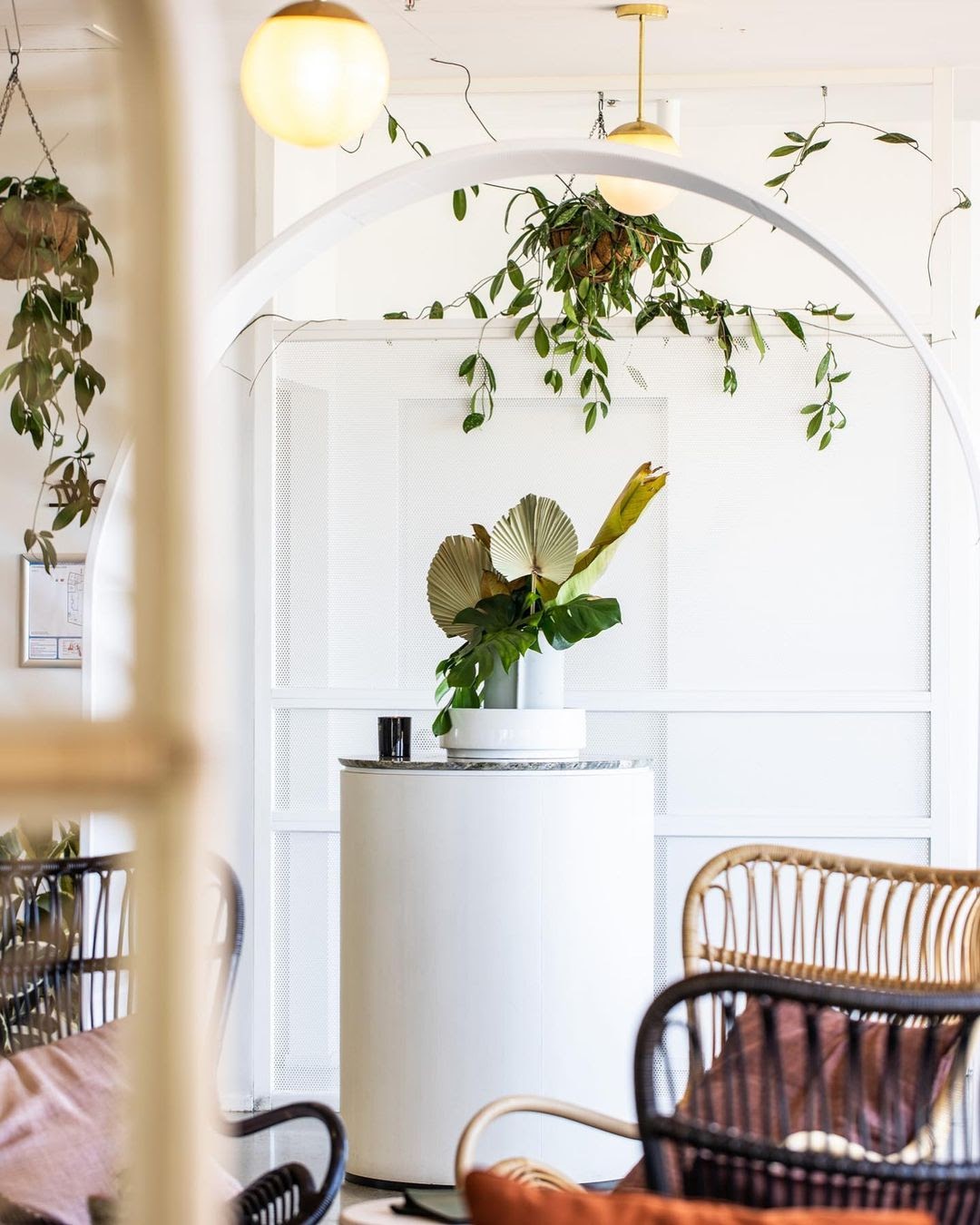 Usually known for their waterfront wedding venue, Watsons Bay Hotel is also a pretty great pub. Known as their 'Beach Club', it is the perfect venue to sneak away from the stress of the workday and to enjoy a bite near the beach. Opt for a sunset-coloured Aperol Spritz and a bucket of their freshly peeled tiger prawns or their classic fish and chips. Seafood is their specialty and you'll see this reflected in their white and blue decor - a nod to all things nautical.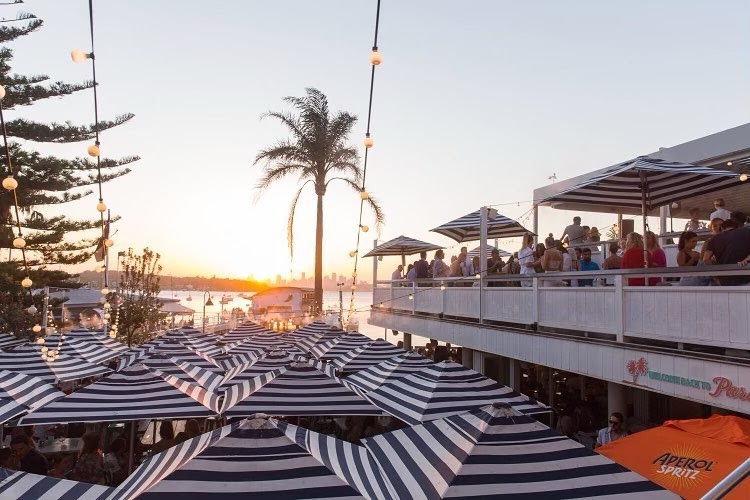 Affectionately known as "The Newie" to Sydney-siders, The Newport is owned by restaurant-giant, The Merivale Group. Featuring six 'outlets' of the pub, there really is something for everyone - all with a view of Pittwater. Pop over to Vinnie's Pizza for a woodfired slice, or the Seafood Shack for freshly shucked oysters and peeled prawns. If you're feeling pub grub, the Shack offers burgers, parmas and salads. Recline under their peachy-pink umbrellas, or opt for their dining room for larger groups.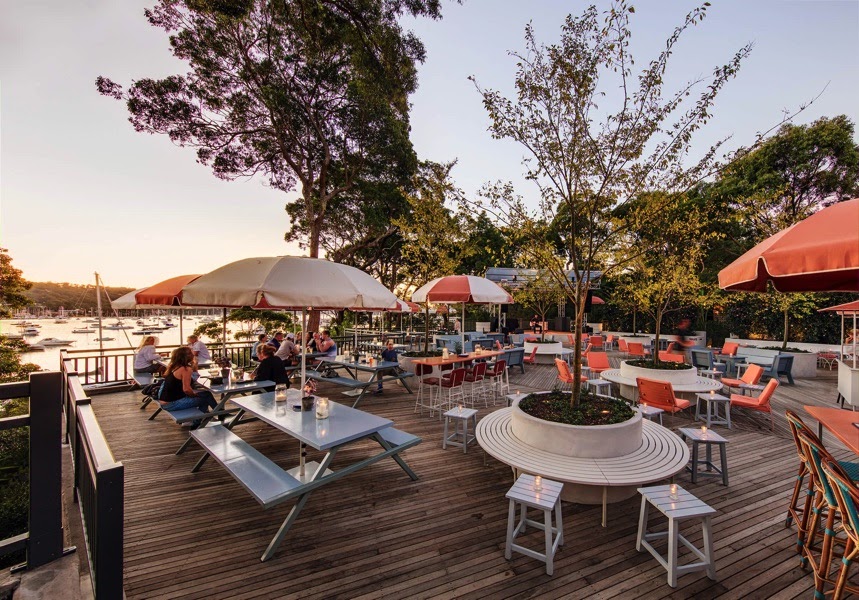 Melbourne
One of Melbourne's most iconic pubs is The Espy, or the Esplanade Hotel. Based right on the St Kilda foreshore, it is pumping on the weekends with backpackers, ex-pats, and workers ready to wind down after a heavy week. The Espy has three main sections - the main bar (serving pub grub, pizza, and more), Mya Tiger (their Asian-fusion restaurant and bar) and the Main Bar (serving up bar food and drinks). The Espy Kitchen is open for lunch on Friday - Sunday and dinner on Wednesday to Sunday.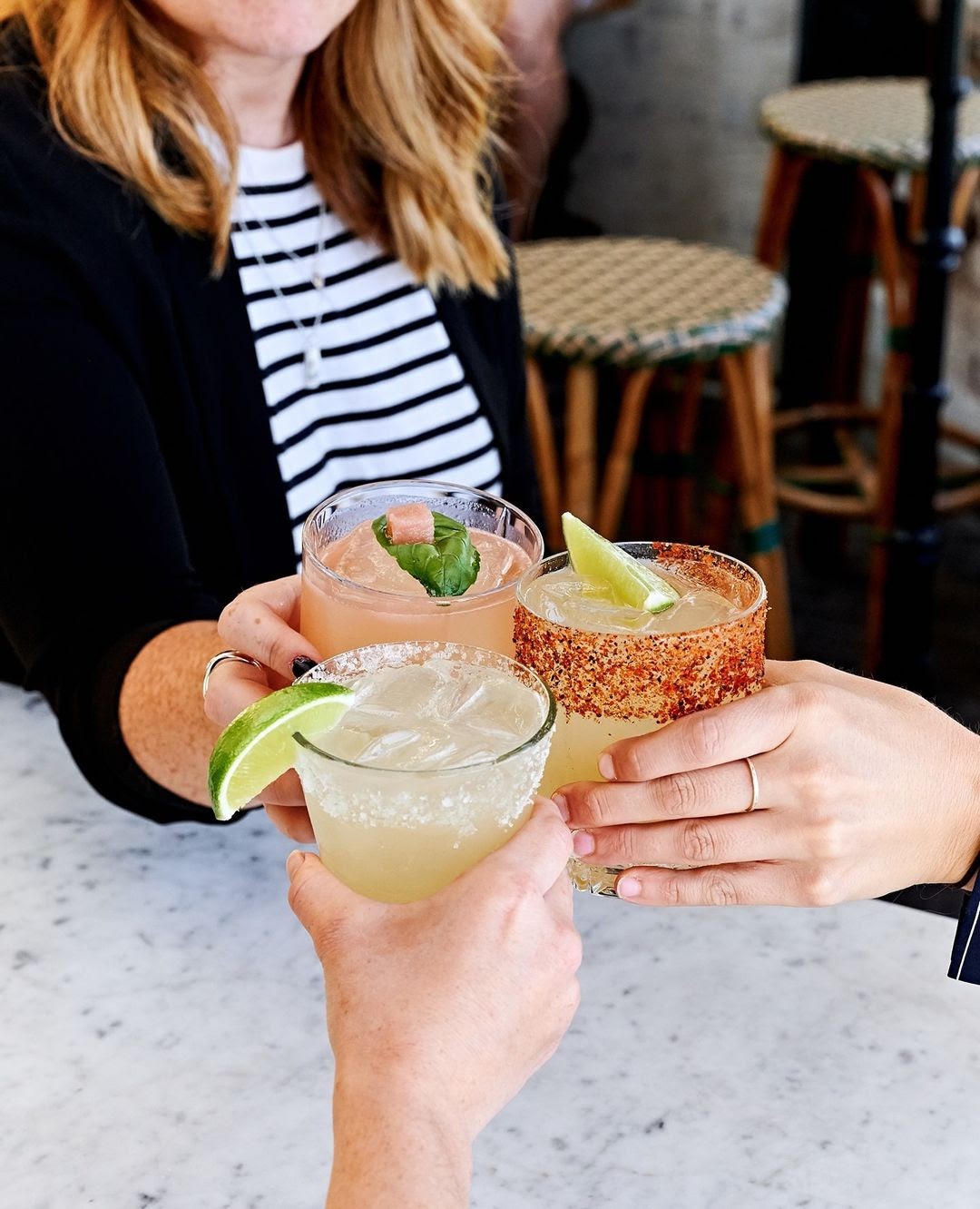 Set in the heart of Flinders Lane amongst the greenery, Garden State Hotel sounds exactly like its name. Adorned with a giant Ficus tree spanning the three floors, you'll feel like you've stepped into the Botanic Gardens. The pub has three different sections depending on what you feel like munching on – try their Public Bar and Beer Garden for pub grub and craft beers, the Garden Grill for a sit-down dinner or their Rosé Garden for basement cocktails.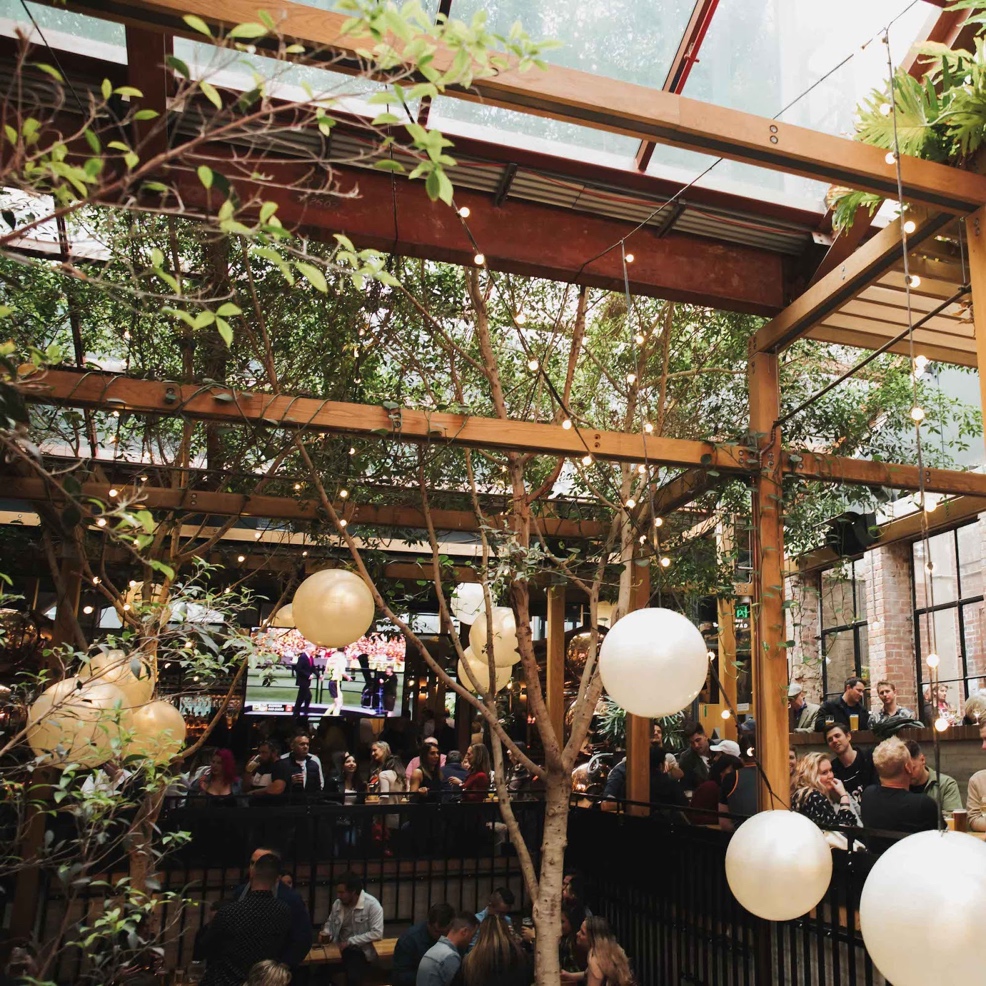 Perth
Established in 2016, Mayfair Lane has quickly established itself as one of Perth's best pubs, winning WA's Best Wine List of the Year in 2018 and making the Top 50 WA Pubs every year since its opening – no easy feat. Internationally, it has also taken out the Jury Prize in the World Fine Wine Awards in London - which is no surprise when you take a look at their menu (and the wine list). Based on traditional UK pubs, The Mayfair Lane serves up scotch eggs, bangers & mash (sausage and mashed potatoes), duck fat roast potatoes, and a hefty steak amongst other classics. To drink (or 'Tipples' as they call them), you can't go past their wine list, which is no surprise given the awards - sit at their marble table and enjoy the view of the Perth cityscape.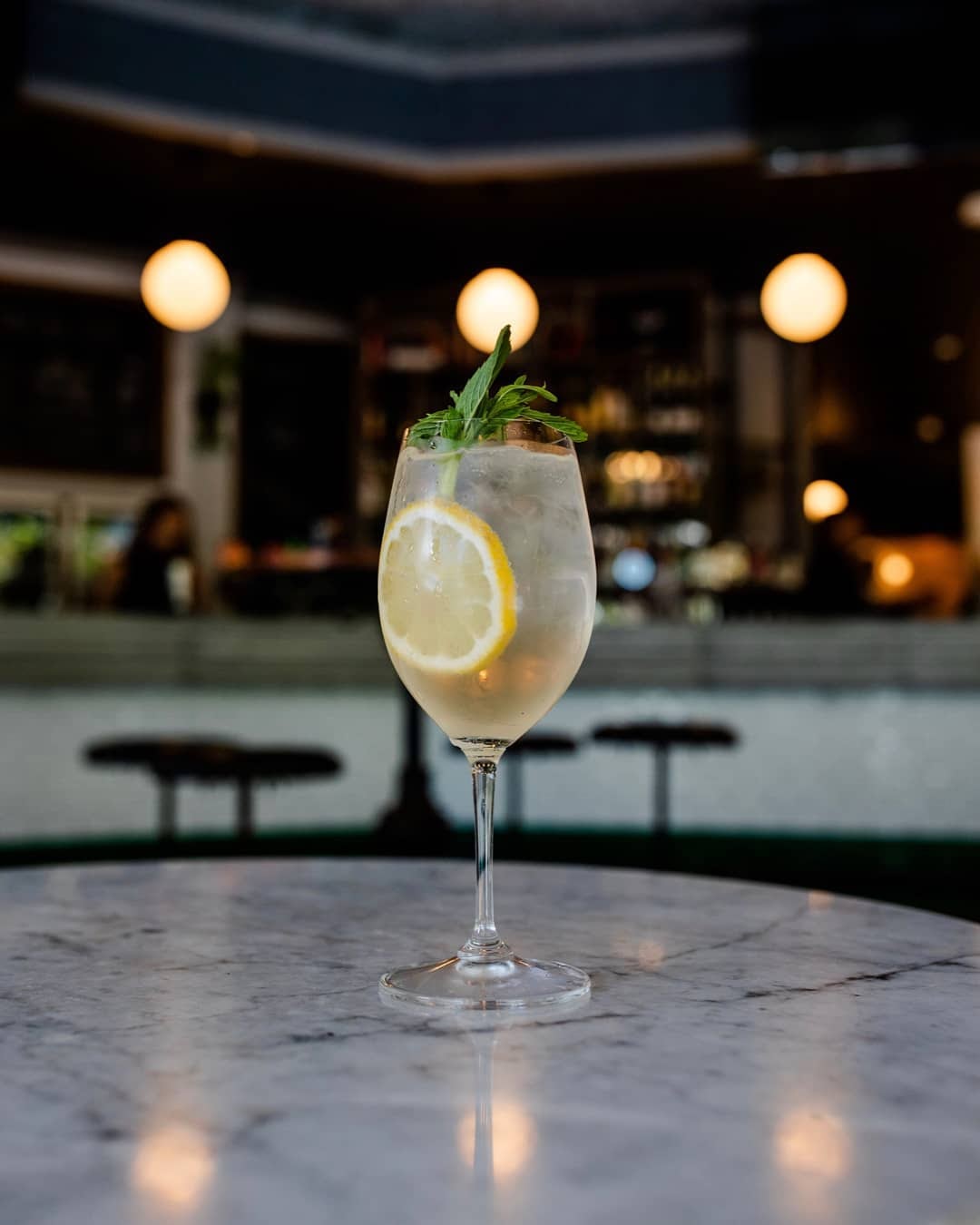 If you love seafood, Clancy's Fish Pub is for you. With four venues across Perth (Fremantle, Canning Bridge, City Beach, Dunsborough) all of them serve classical fish and chips, both battered and grilled, as well as local Australian craft beers and International classics on tap. The interior is eclectic with mismatched tables and chairs in the center and large windows giving you a full view of the beach. Add it to the top of your list.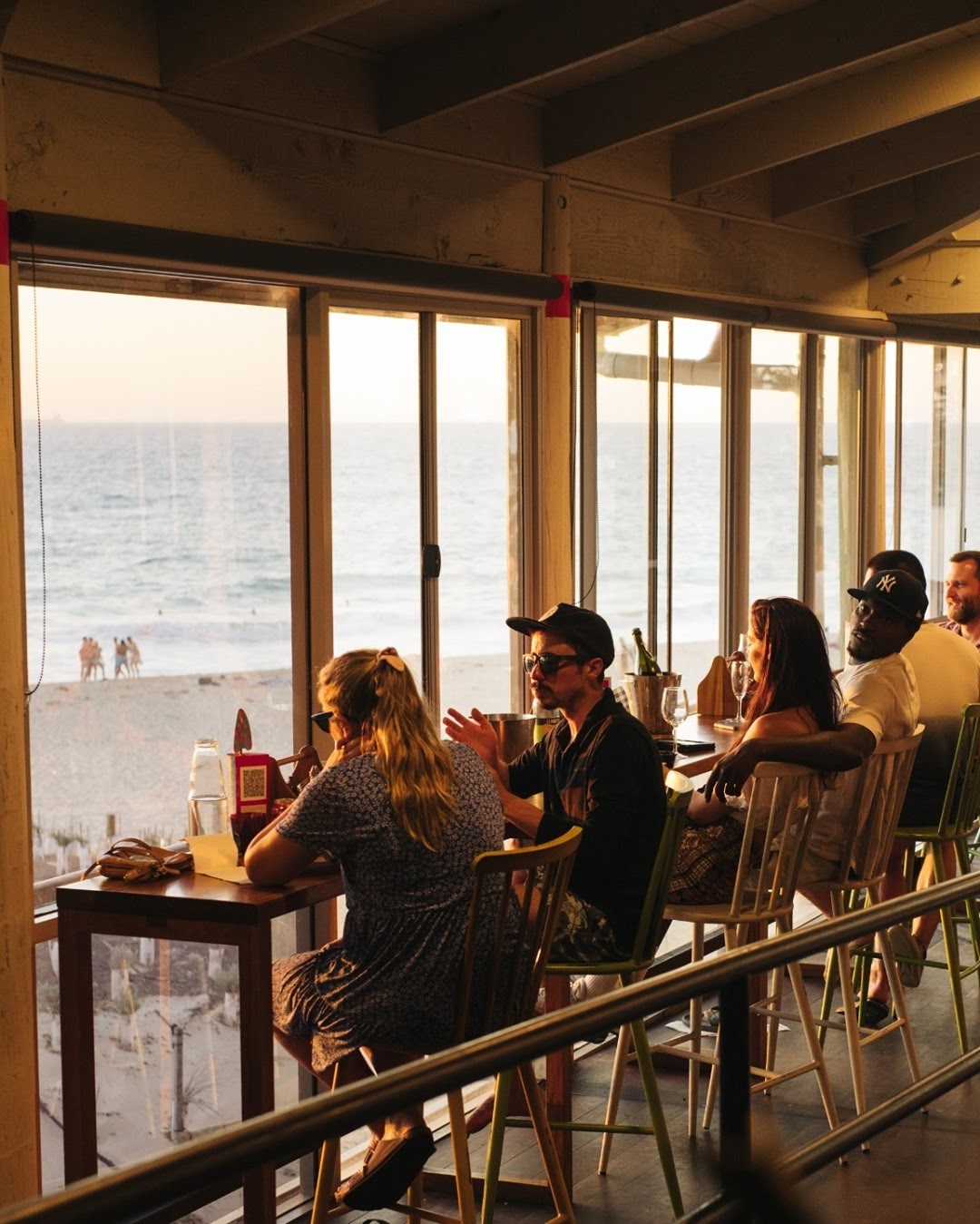 Adelaide
Open for lunch and dinner, seven days a week, The Stirling Hotel is a great option for bigger groups. Head to their 'Bistro' for a relaxed bite to eat, but not your usual pub fare – try their pan-fried gnocchi with basil pesto, chicken and ricotta or the bacon-wrapped rib eye served with fries and a side salad. If you're vegetarian or vegan, they also have a dedicated plant-based menu featuring delights such as a hearty burrito bowl and a warming yellow curry, packed with flavour. Wash it all down with house wine or one of their custom cocktails.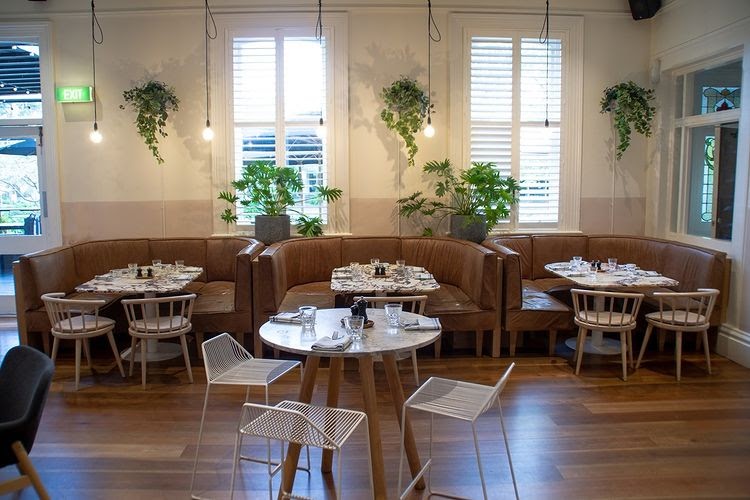 You'll find a classic and cosy pub meal in The Stag, located on Rundle Street. Established in 1849, The Stag Public House has one of Adelaide's longest alcoholic licenses, but don't let its age fool you. Like wine, it got better with age. Focusing on local produce and wines, you'll find classic parmas, pasta, pizza and steak on the menu, as well as an array of nibbles. If you're feeling spicy, grab a bucket of their spicy chicken wings for only $18 per kilo while you wash it down with an IPA or Dark Stout.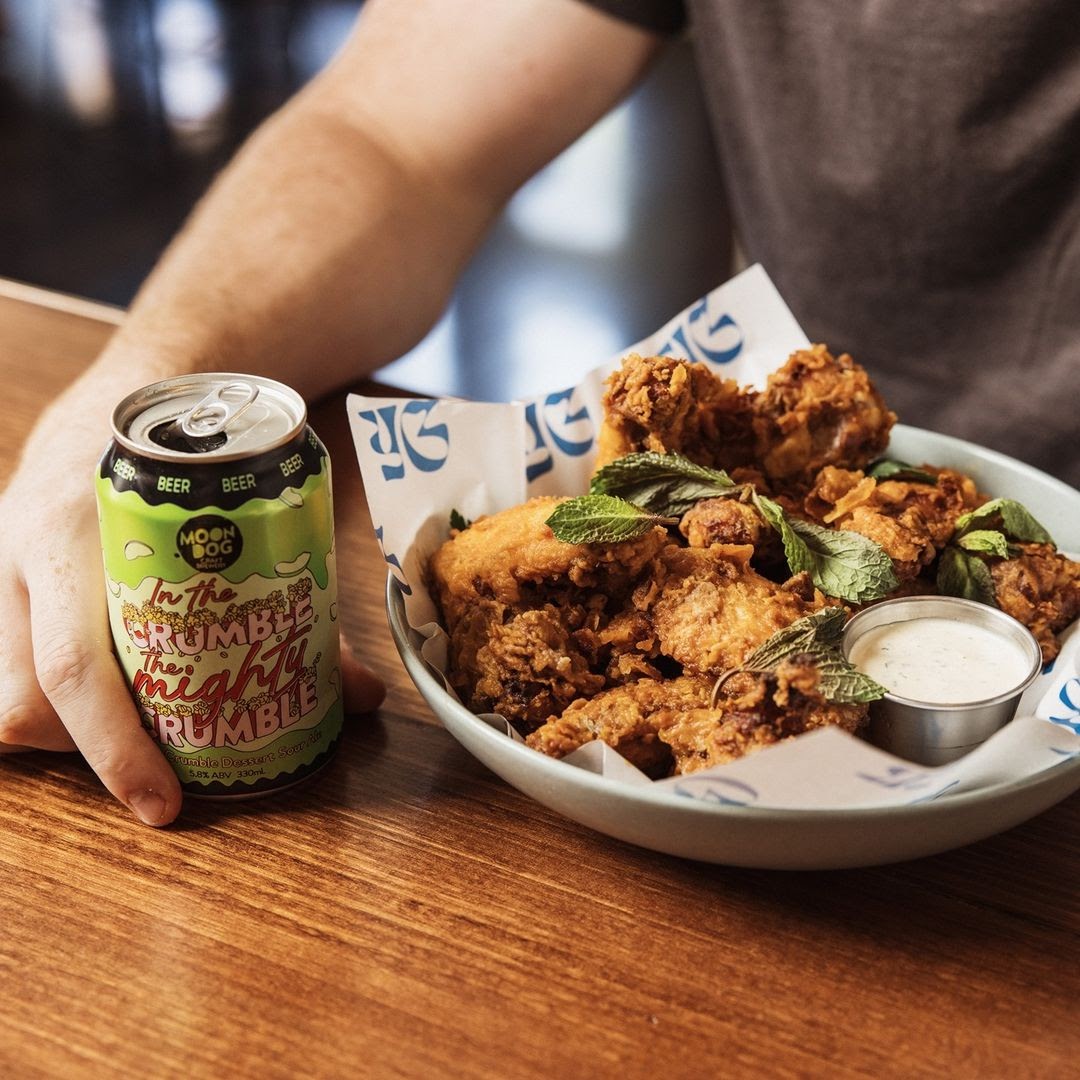 Darwin
Six Tank Brew Company
Micro-brewery Six Tank is one for beer lovers. With 26 taps on site and six barrels, they rotate their specials monthly and have wine and cocktails also - try out their 2-for-22 deal on margaritas, mojitos and daiquiris. If you're wanting something to bite on while you try out their beers, head straight to the pizza and platters menu, with mixed share plates and wood-oven pizza, perfect for groups. The interior complements the giant beer tanks with an industrial feel, plus they're open late.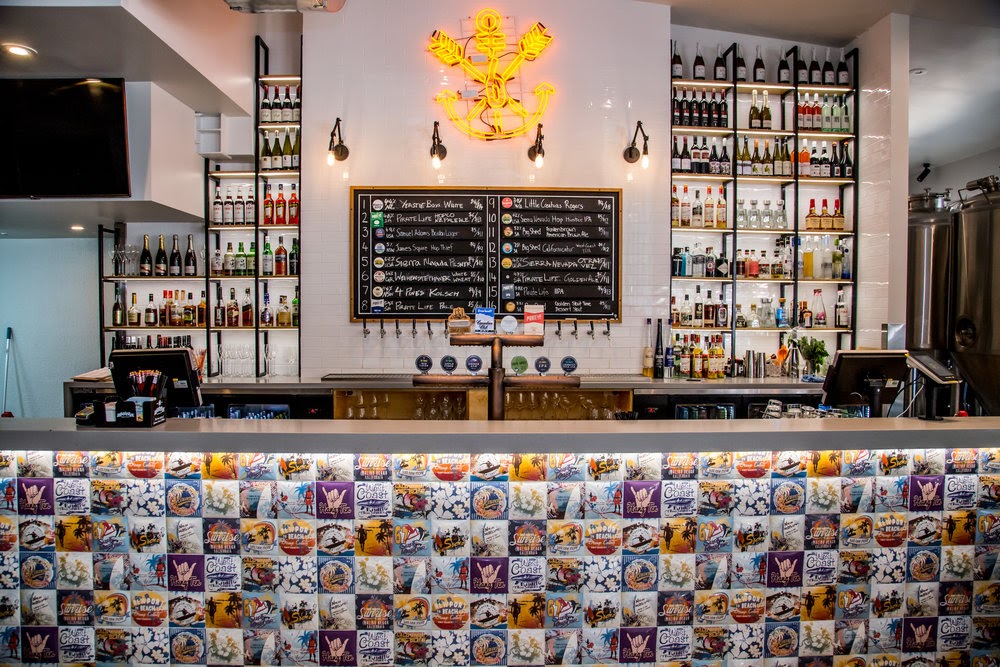 Brisbane
The Regatta has been a Brisbane icon for over 140 years. And we can see why. With a great array of drinks and food available, all with a view of Brisbane River, it is a wonderful place to catch up with friends or have a first date. Try out The Courtyard or the Boatshed for a classic pub feed or Merle's Bar for lighter nibbles. With varying interiors depending on your choice of dining, each space nods to the rich history of the pub with modern flair.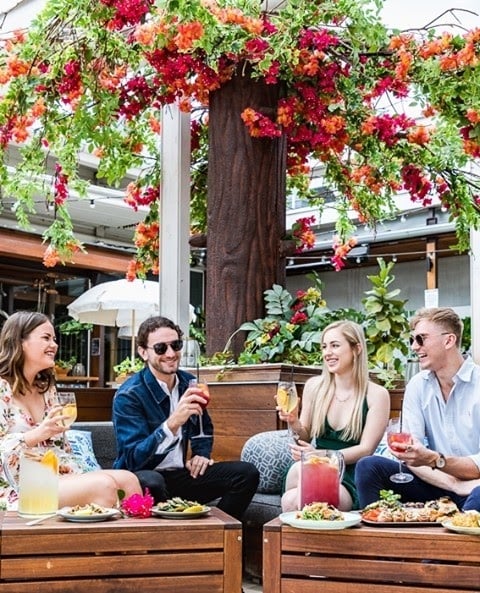 Established in 1885, The Whickham is a Brisbane icon. Try out their bistro-pub food from 'The Container' where you can enjoy snacks such as their Pulled Lamb Tacos and Chickpea Hummus or something bigger like their crispy fried chicken, vegan buddha bowl and mega chicken parma. Wash it all down at the 'Garden Pub', which feels like you've stepped into a picnic oasis - fairy lights, picnic tables and a glass of frosé is a usual sight here. While you dine, check out their local DJs and Drag Queens who often appear on the weekends.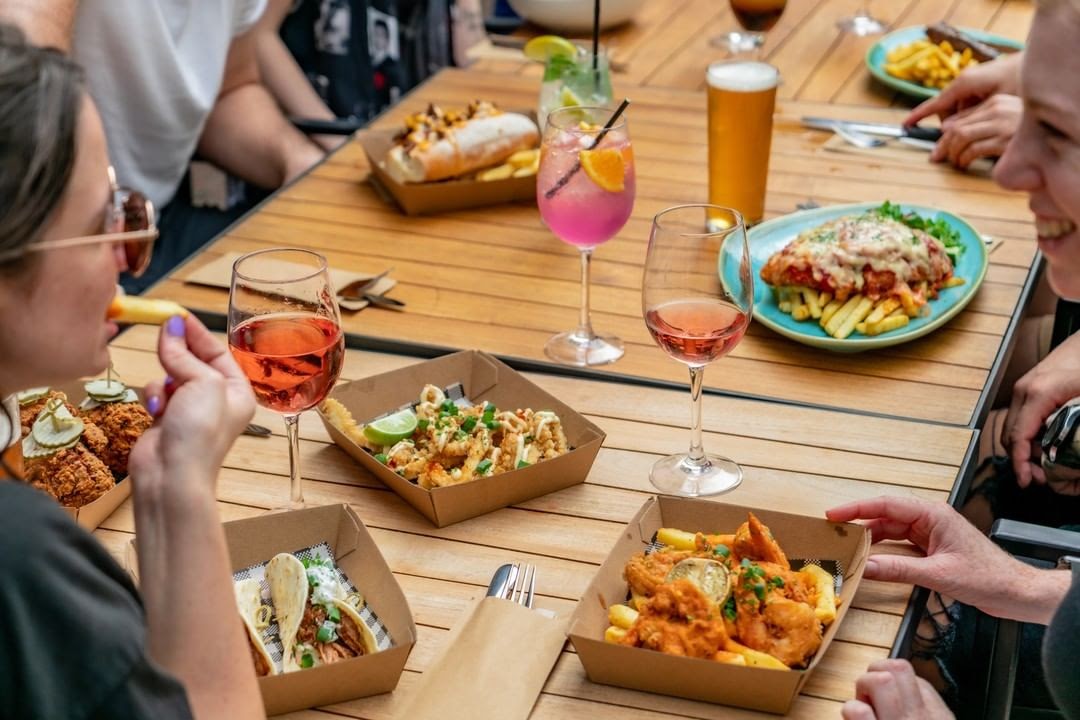 Hobart
Set in Salamanca is Hobart's The Brick Factory - with an industrial, worn back interior which is also reflected in their classic menu. Take a seat at one of their booths while you munch on a mushroom and mozzarella pizza or devour their juicy glazed pork ribs. Secure your drink of choice at the bar - we recommend their Aviator Cocktail, made with some of Tasmania's best gin.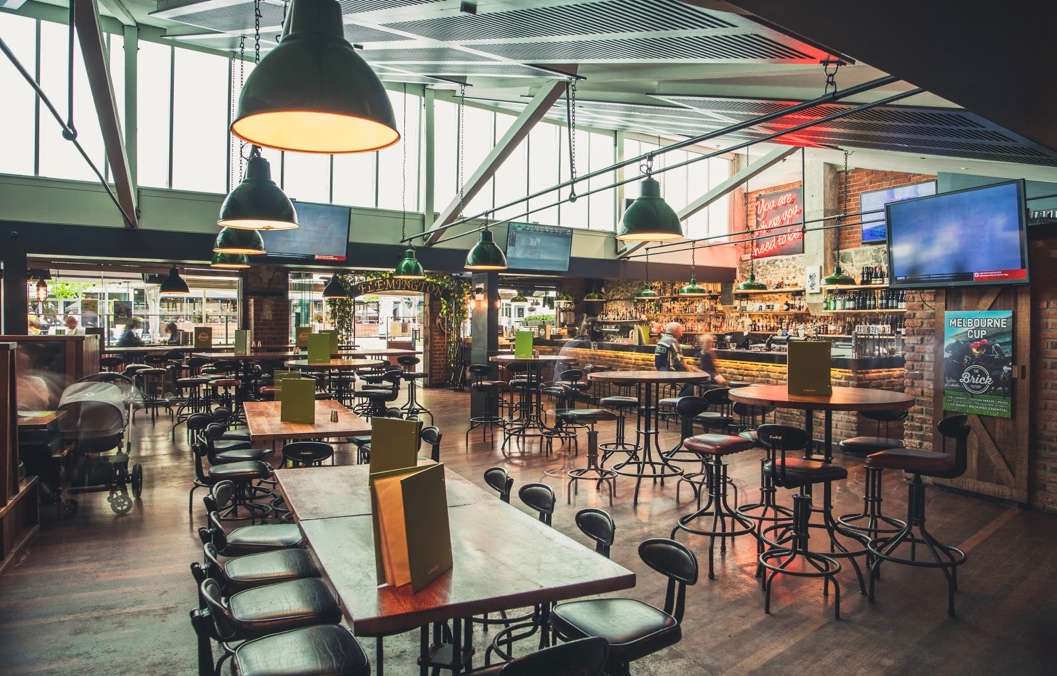 What are your favourite pubs in your state? Let us know in the comments!