Have you recently been given a Restaurant Gift Card and overwhelmed with endless options to use it at? If you're one that tends to check out the dessert menu before the mains, then these eight sweet dishes from Australia's best dessert restaurants has your sweet tooth covered. Find your city below and tantalise your tastebuds, from watermelon cakes, right through to lamington jaffles.
Strawberry and Watermelon Cake from Black Star Pastry (Sydney + Melbourne)
If you've ever been to Sydney, you'd know the Black Star Pastry Watermelon Layer Cake, now available in Melbourne too. Think soft, fresh watermelon layered between fluffy layers of sponge! It's the perfect mix of sweet and tart, making it one of Australia's most iconic desserts: it often sells out, so head there early.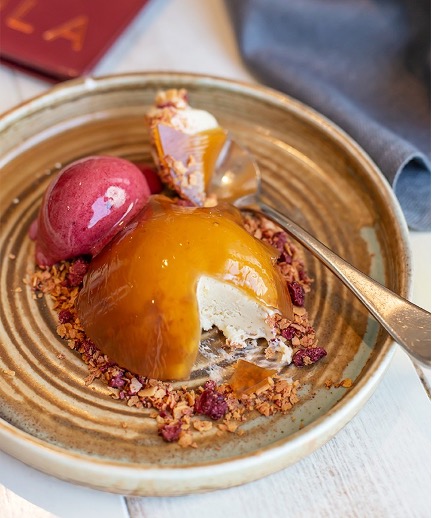 Cherry Jam Lamington from Bennelong (Sydney)
From the mind of Peter Gilmore comes the Cherry Jam Lamington, upping the ante after his epic Snow Egg. No less delicious, this upscaled lamington draws on the merits of the humble Australian classic: the lamington. Enjoy cherry jam, ice-cream, coconut cream and gooey ganache, sandwiched together in a sophisticated bite.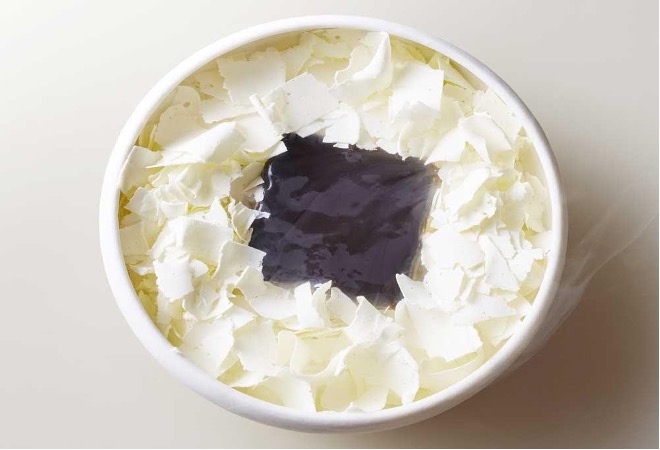 Ricotta Hotcakes, Bills (around Australia)
Bill Granger is well known for "Bills in Surry Hills" and even more recently, their ricotta hotcakes. Kick the weekend off with an early morning cheat meal and devour the maple and banana pancakes made famous across the globe (they even have an outpost in Tokyo). Spongy and light, these heavenly hotcakes are drizzled with house-maple syrup and topped with banana.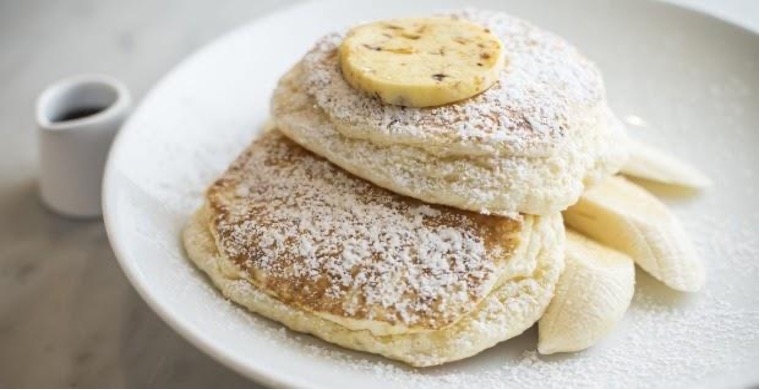 The Dragon's Egg, Sake (around Australia)
What dessert isn't complete without dry ice? Try the sweet ending to a sushi meal at Sake, where they serve their signature Dragon Egg dessert with a splash of the good stuff. The Dragon's Egg features a seasonal mousse, encased in a chocolate shell and topped off with melted chocolate to make it come alive – a truly memorable dessert.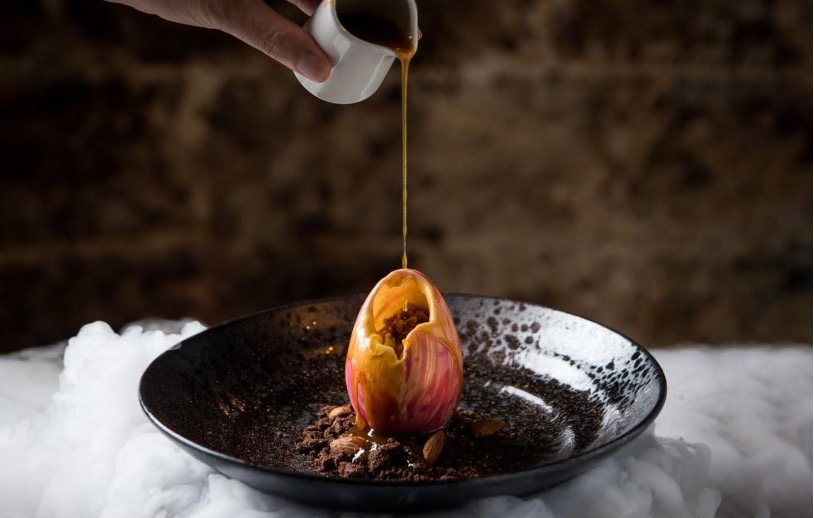 Lamington Jaffles at Bad Frankie (Melbourne)
Take your toastie to the next level with Bad Frankie's moreish Lamington Jaffles – a thick sponge chocolate cake is sandwiched between marshmallows, cream and chocolate, topped with coconut flakes. A modern twist on a timeless dessert and the perfect finale to your lunch.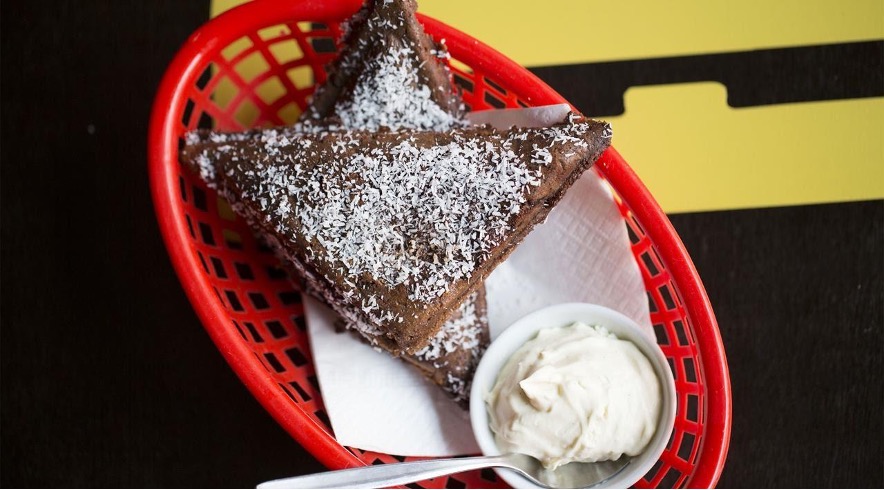 Malt-Teaser Pancakes, Elixir Café (Perth)
Chocoholics will love the Malt-Teaser Pancakes from Elixir Perth! These delectable pancakes are topped with Maltesers (hence the name), fresh fruit, ice-cream and crushed chocolate flakes. Enjoy by itself, or for a post-dinner treat.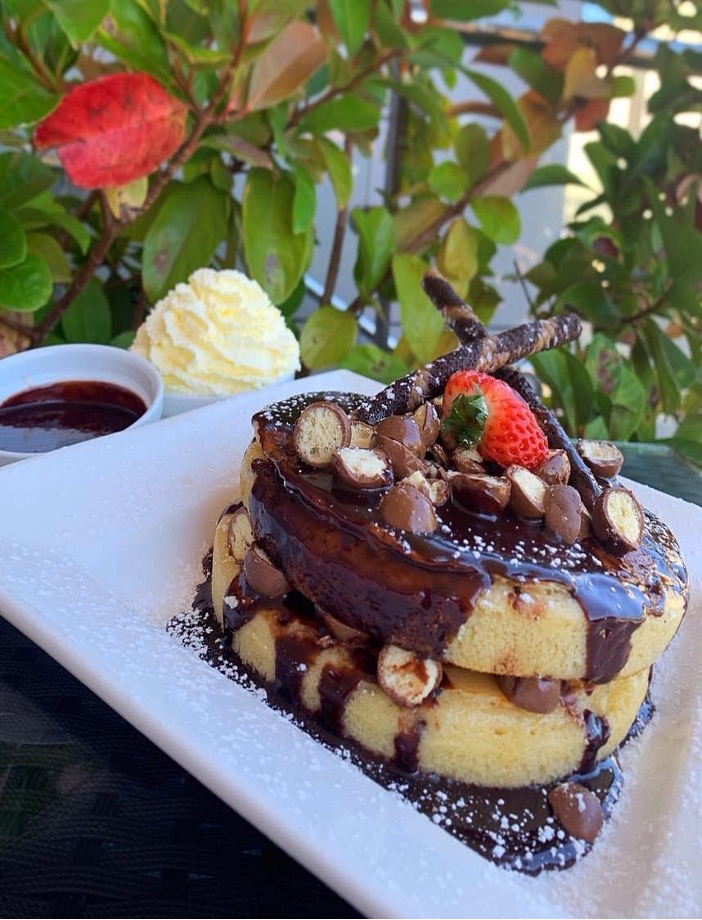 White Chocolate Mousse, Tonka Bean and Cacao Glaze from Dear Duck Bistro (Brisbane)
Spoil yourself with a delectable degustation at Dear Duck Bistro in Brisbane, finishing with a luxe white chocolate mousse, topped with a cacao shell and fresh fruits. They're listed in the Top 100 Best Restaurants in Australia by the Good Food Guide, so you know it's the real deal.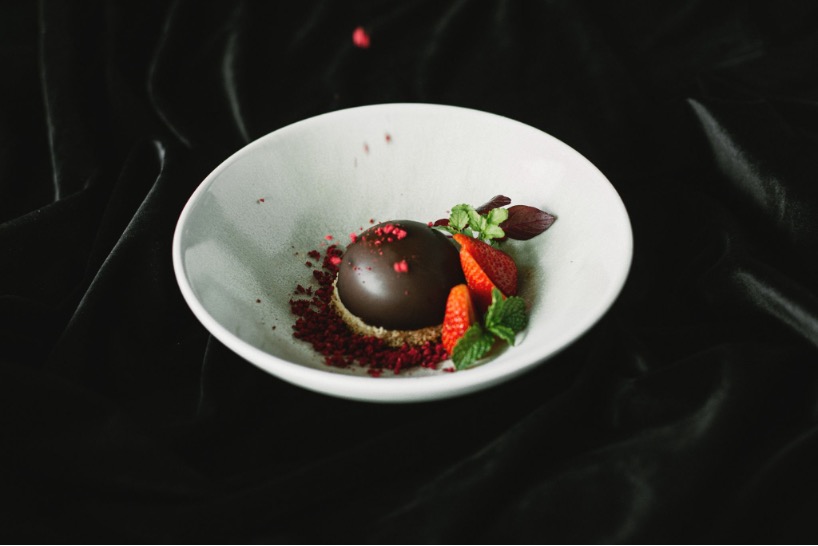 Banana Parfait from NOLA Smokehouse and Bar (Sydney)
Head to Barangaroo for a culinary delight - the Banana Parfait from NOLA Smokehouse and Bar. After finishing your hefty steak, opt for their Southern-inspired desserts, which includes their soft banana parfait topped with a glistening layer of whiskey jelly and served with tart cherry sorbet - a truly hidden Sydney dessert gem.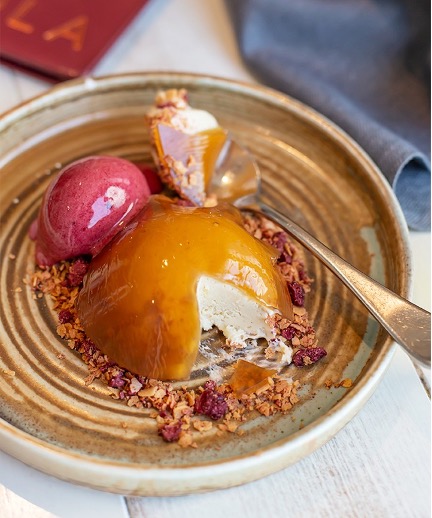 What are your favourite desserts to indulge in? Let us know in the comments.