Phoebe Simmons - The Blow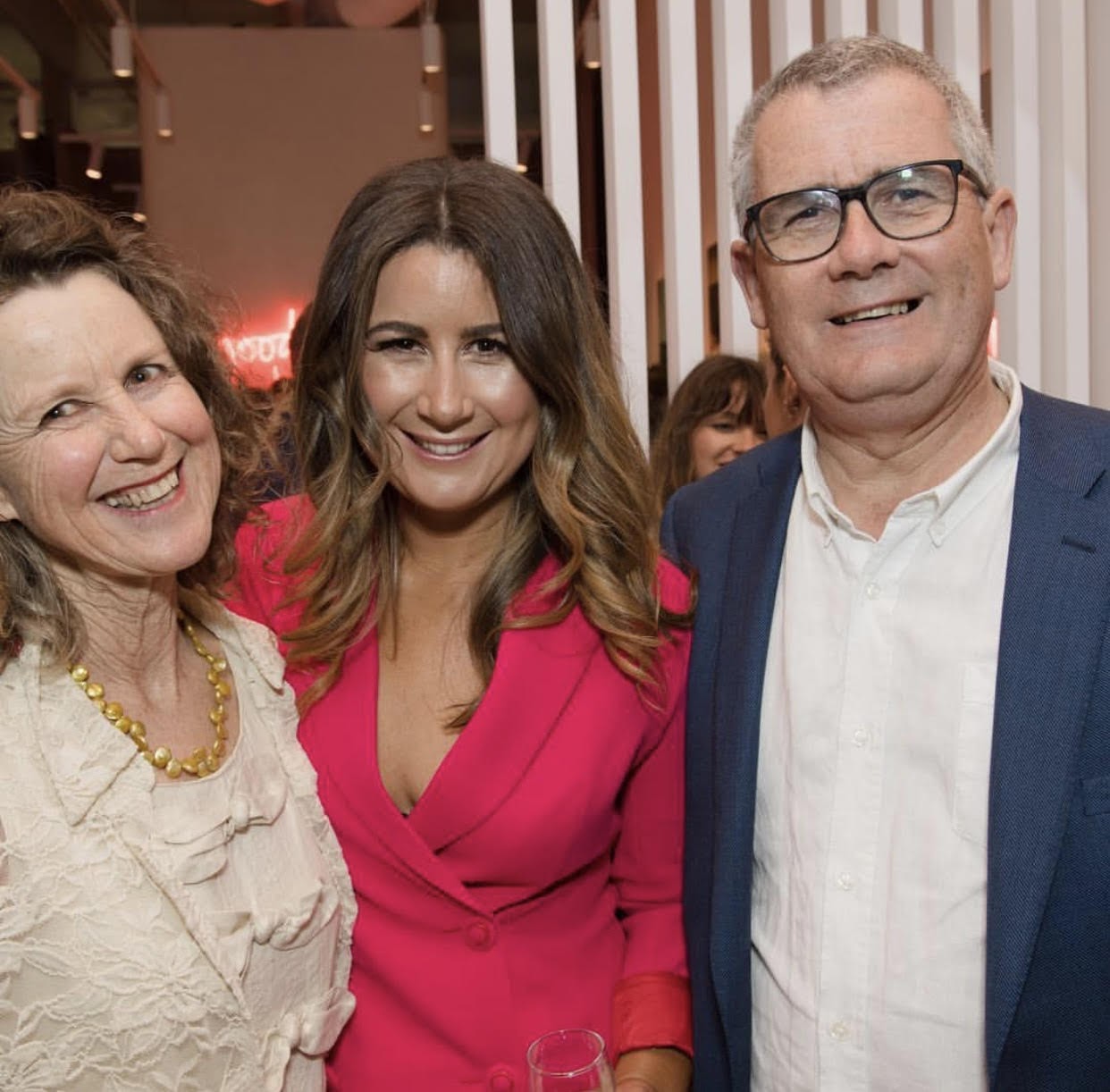 Phoebe, owner of The Blow (the amazing blow dry bar in Melbourne's CBD) celebrates her dad's hard-working nature and the gift of being able to spend time together.
"As a businessman and lawyer, my dad put a big emphasis on having a strong and positive work ethic and commitment to community. Values and behaving with integrity and professionalism were everything, and he continues to be an important sounding board for me as I navigate the business world. He's also my favourite feminist. As one of three girls, we were always told that we had limitless potential and could do whatever we wanted, personally and professionally. Knowing that I was always supported and trusted gave me deep confidence in my ability to pursue and achieve my dreams."
Phoebe's favourite memories are also of the two playing sport on the weekend and spending the afternoon watching it on TV.
"Three generations of my family are from Geelong, and I have so many great memories watching the Cats together, which continues to this day! Despite being busy, he (dad) was always there for us as a family, which is something that I treasure."
Matt Wilkinson - previously Pope Joan, currently Creative Director of Four Pillars Gin & Culinary Director at Montalto Vineyard.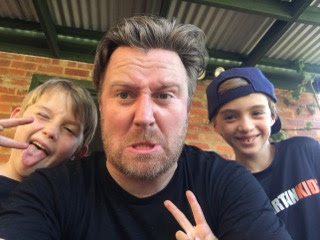 Being a dad is one of Matt's favourite things. He has two sons, Finn (10) and Jay (8) and
when it comes to life lessons, being kind and true to yourself is what he hopes to pass on to his kids.

"For me, the number one thing is having good manners. My grandfather always used to say manners, especially table manners, can take you anywhere in the world – the old bugger was right (laughs). I would hope they take on having a strong work ethic, being adaptable to situations and most importantly having fun while doing whatever they wish. Being able to think big, take care of others and nature and laugh loudly are all important to me when raising them and this is what I want them to take into their adulthood."
Chris Lucas, Founder of The Lucas Group (Chin Chin, Kisume, Society & more)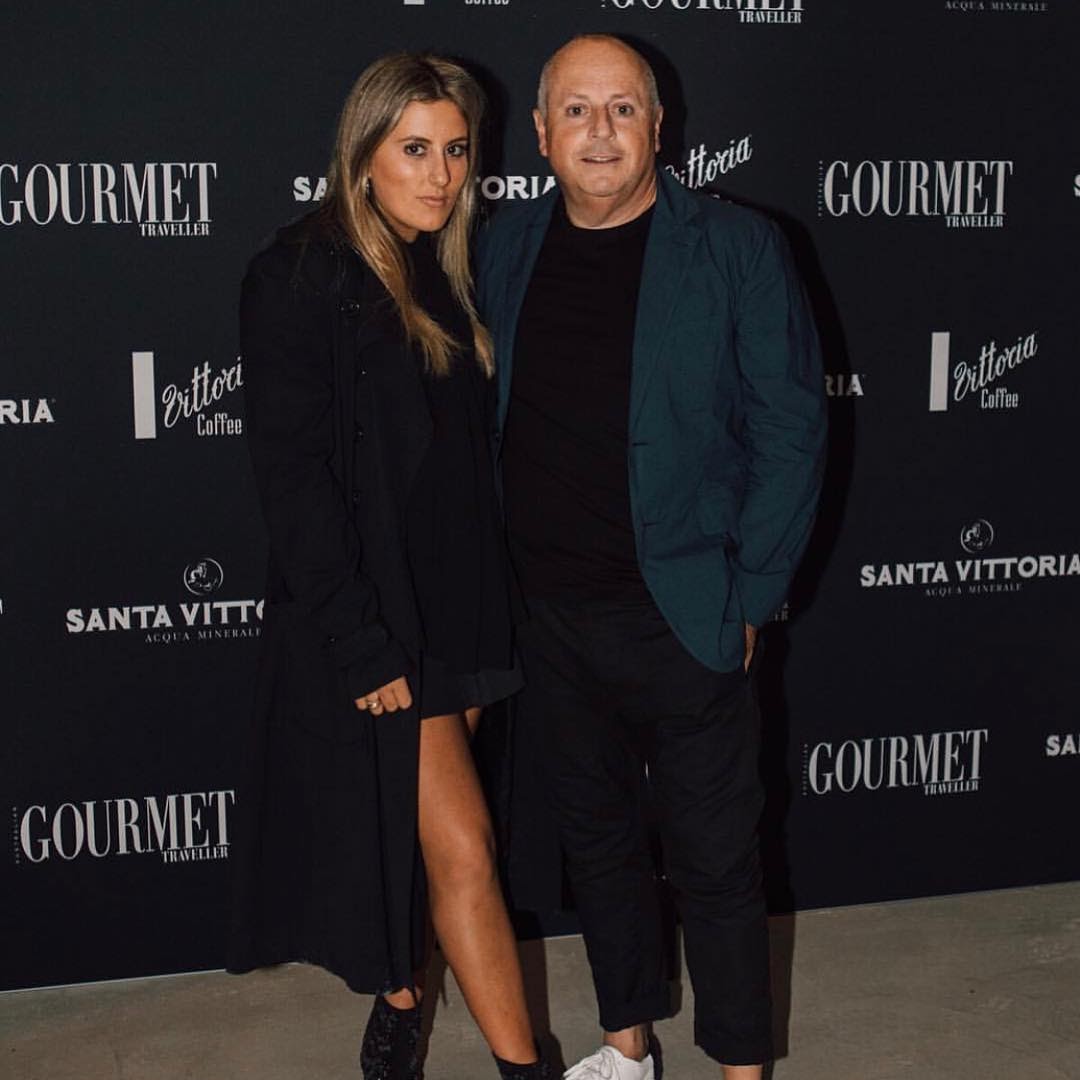 Chris and his daughter, Holly

Chris from the famed Lucas Group has three "grown up" kids who share his love of food and business, with his daughter Holly the Creative Director of his business. He also learnt many tricks of the trade from his own dad who was a big inspiration to him growing up.

"I was born in Geelong and grew up learning about restaurants from my father who was a chef. Food has always been my passion. My kids, Holly (30), Conrad (28) and Ryley (25) all share my passion for food and wine, he says.

"I've always tried to inspire my kids to follow their dreams. Life is way too short and we should always focus on what can be achieved rather than what cannot – a positive outlook in life will overcome most issues or problems that we will all ultimately face as we progress through life."

Greg Poliwodzinski from Mr & Mrs P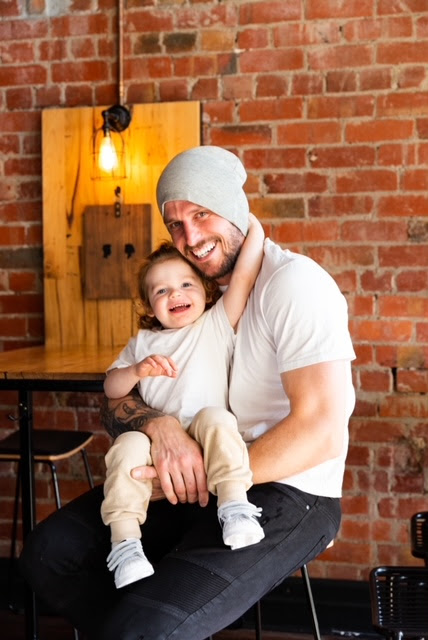 Greg is new to being a dad. His son Zayn just turned two, but they already have a tradition of making pancakes together on Father's Day.
Zayn's first two years of his life have been mostly spent in lockdown, but Greg says it been a blessing to be able to be there for all of his firsts and to appreciate watching him grow and learn.
"I want to be able to pass on the advice to him about work ethic but making sure that you love what you do. Following your passion and finding what makes your soul feel alive is just as important as your work ethic. If lockdown has taught us anything, it is to make the most of the time we have and do what makes you smile."

Dani Valent, Restaurant Critic for publications including Good Food, The Age, and more.
Dani Valent's father, Dr Paul Valent, is a Holocaust survivor who lived in open hiding in Budapest as a small boy during the Second World War. He is inspiration to her in many ways, encouraging her to embark on a career in writing, despite the challenges she may face.

"While living in peril, he decided he wanted to be a writer, to solve the problem of people wanting to hurt each other. He moved to Australia as a child, and despite English not being his first language he became a doctor, and then a psychiatrist.

Later in life, he took up his lifelong dream of writing, and he is still writing today, solving problems, helping people. His story, and his perseverance really inspired me to become a writer – Dad always encouraged me to do it.

Even today, he and my Mum are the first to read my stories, send them to their friends and congratulate me. There are scrapbooks! Dad hasn't only been a cheerleader, he's been a life-shaping example of integrity, kindness and perspective. I'm so lucky."