Lona Misa, Melbourne
Decked out in an almost kitsch way, Lona Misa is a new vegetarian restaurant (and bar) that has popped up in South Yarra in the last two months. From house-made kombucha and some of Melbourne's best beers on tap, to a South-Yarra inspired cocktail list (check out the 'Arma' made with Maker's Mark, Licor 43, Pear, Lemon Juice and Rosemary), there really is something for everyone with their extensive drinks list. They even have 'Zero-Proof' cocktails if you don't want something alcoholic. Feeling peckish? Order a round of their oyster-mushroom ceviche and baccala fritters - all vegan, of course.
Repeat Offender, Melbourne
Another one for the southside is Elwood's Repeat Offender - a Latin American inspired bar and restaurant which serves up the classics. Try out their frozen margaritas with a side of guac and chips (a favourite) or choose from their list of wines, beers and other drinks on offer - they can even whip you up something special if you ask the staff.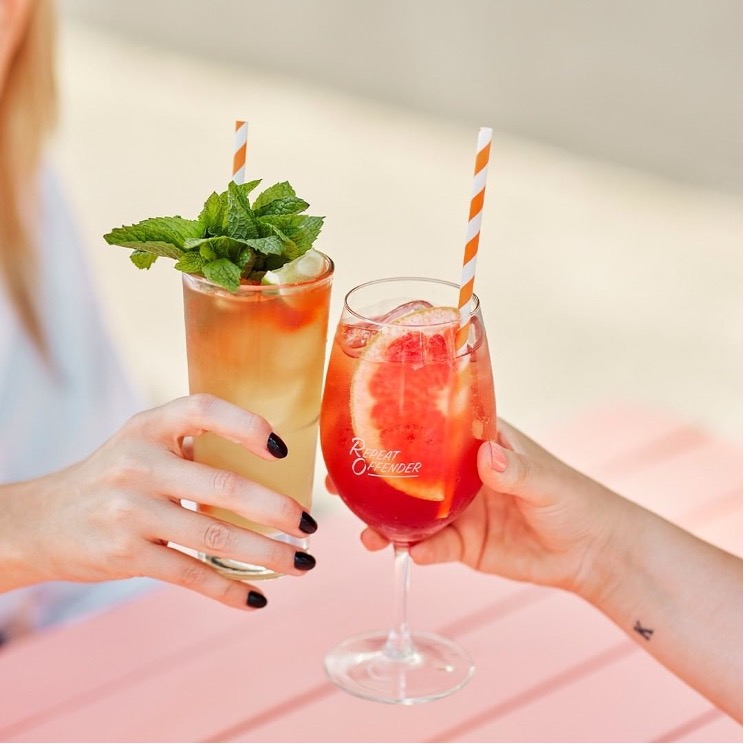 Brunswick Aces, Melbourne
One for the non-drinkers, Brunswick Aces opened up in April 2021 and is a completely non-alcoholic bar. That's right - everything (bar one drink) doesn't contain alcohol at all, so you don't have to worry about how you'll feel the next morning. Based around sapiir, a non-alcoholic based gin, the team expertly craft this botanical spirit themselves - and many say they don't even notice the difference in taste! Try out the tarte 'Brunswick' cocktail made with Brunswick Aces Spades Sapiir, lemon juice, lemon husk marmalade and lemon verbena syrup.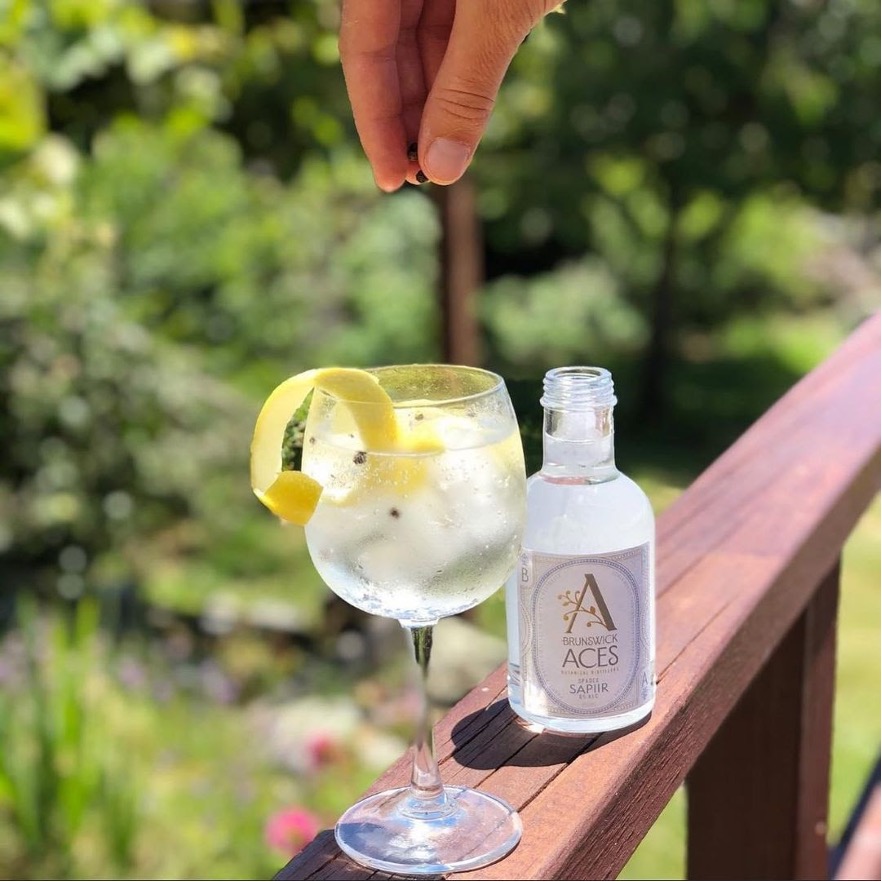 Reign, Sydney
Feel like you've stepped into a palace at Reign - a champagne bar in Sydney's CBD. Don't worry, they have more than just sparking on offer. Try one of their many wines – we love the 2018 Maison Saint AIX Rose from France, or a signature cocktail like the 'Flight Club' made with Buffalo Trace Bourbon, Aperol, raspberry, lemon and maple. The real showstopper? Their interior.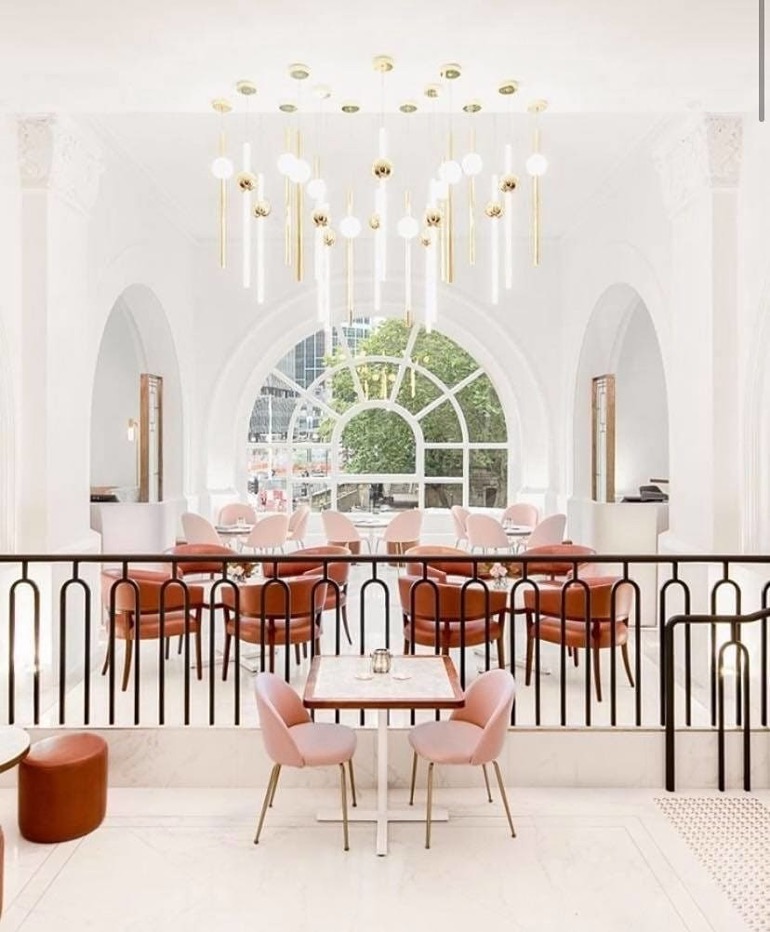 Bistro Clementine, Sydney
One of Sydney's newest bars is tucked away in Redfern. With over 28 cocktails on the menu (you can also order specials if you like), they focus on what they do best: great food and classic cocktails. Pair one of their cocktails delights with one of their Chef's Boards boasting meats, cheeses, bread and preserves, or one of their Tinned Conservas, we love the Atlantic salmon in olive oil, served with focaccia.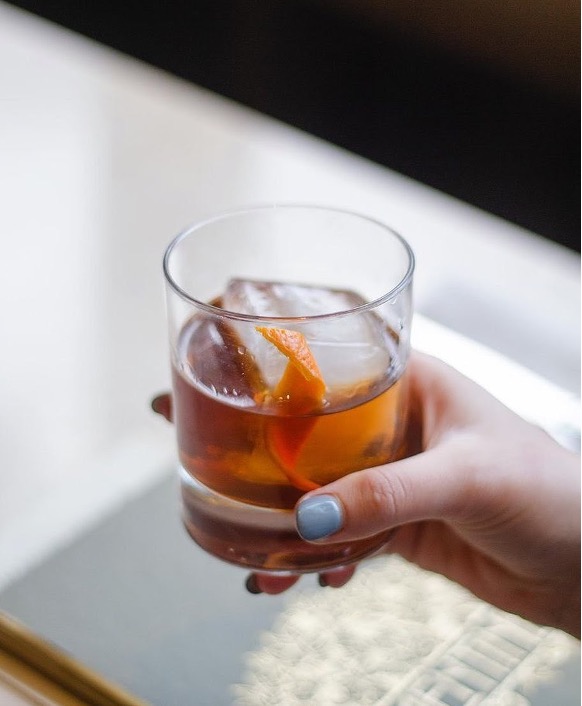 Re-, Sydney
Waste not want not is Matt Whiley's philosophy when opening 'Re-', noted to be the world's first no-waste bar. With an obvious focus on sustainability, all the cocktails on the list (twelve, to be exact) are made with 'ugly' fruit (those that have been unable to sell at supermarkets, but are perfectly delicious) and transformed into drinkable delights. If you don't fancy a cocktail, the team also serves up Yulli's wine on tap, as well as an assortment of beers and ciders. We love the Melon Margarita with a hit of chilli and rockmelon.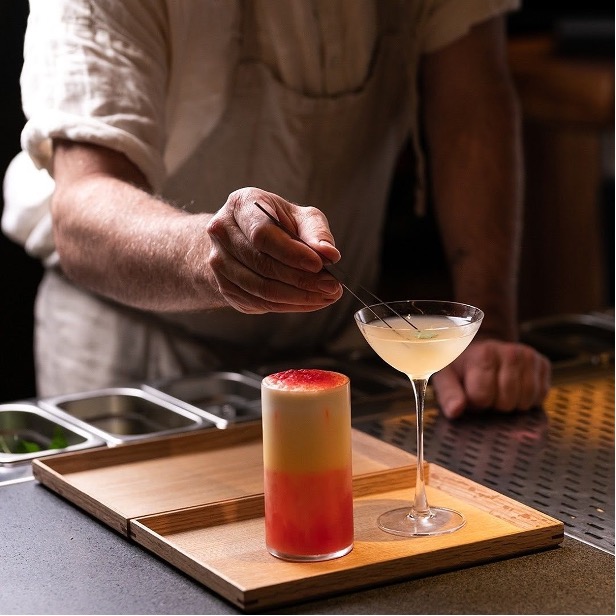 Good Gilbert, Adelaide
One for the wine lovers, Good Gilbert sits opposite the Capi Theatre in Goodwood. Munch on one of their entrees (we love the Ricotta and Smoked Honey Focaccia) and sip from their Australian-chosen wine list With over 140 varietals on offer, the team can help you choose something that you'll love. They even have non-alcoholic options courtesy of NON, too.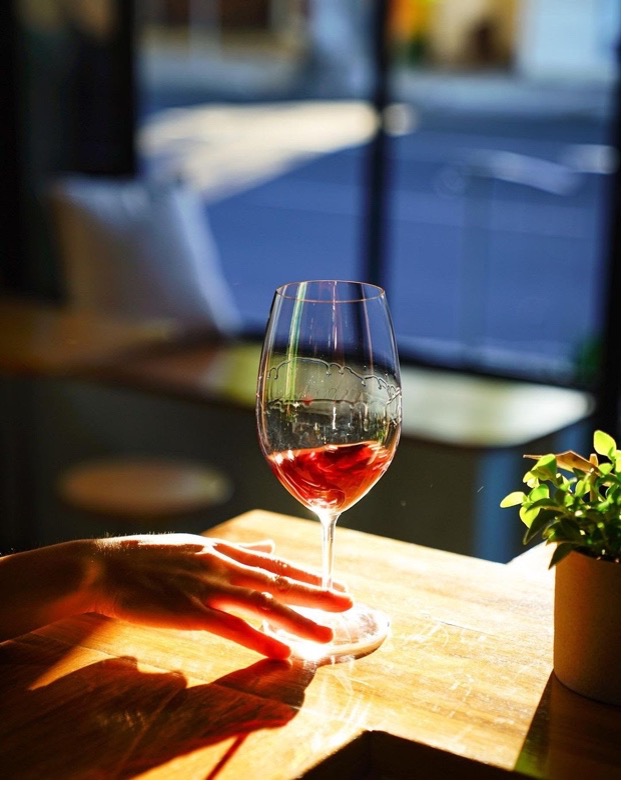 Neon Palms, Perth
Step straight into Los Angeles at Neon Palms, an electric and bright cocktail bar serving up alcoholic slushy specials, signature cocktails, wine and beer on tap. Inspired by Miami, the interior is decked out in neon lights, pops of pink and colourful decor - perfect for the 'gram. If you are peckish, head over to their Southern American inspired menu with tacos, guac and more.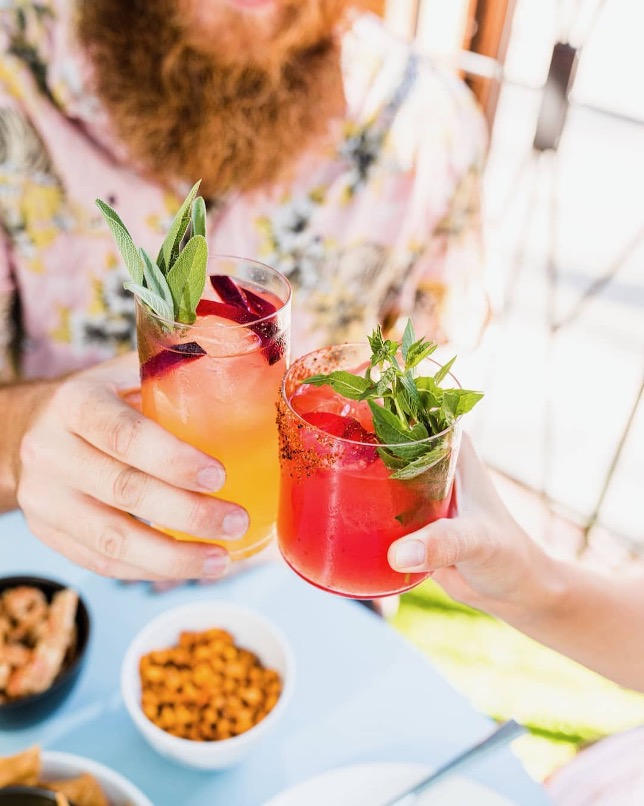 Will & Flow, Brisbane
Soak up the sun all year round at this waterfront spot. Located underneath Goodwill Bridge - sip your favourite tipple while watching the sun go down. Whether you're drinking their Aperol Spritz, Espresso Martini or a crisp glass of red, nothing beats enjoying the view on the weekend and winding down at Brisbane's newest venue.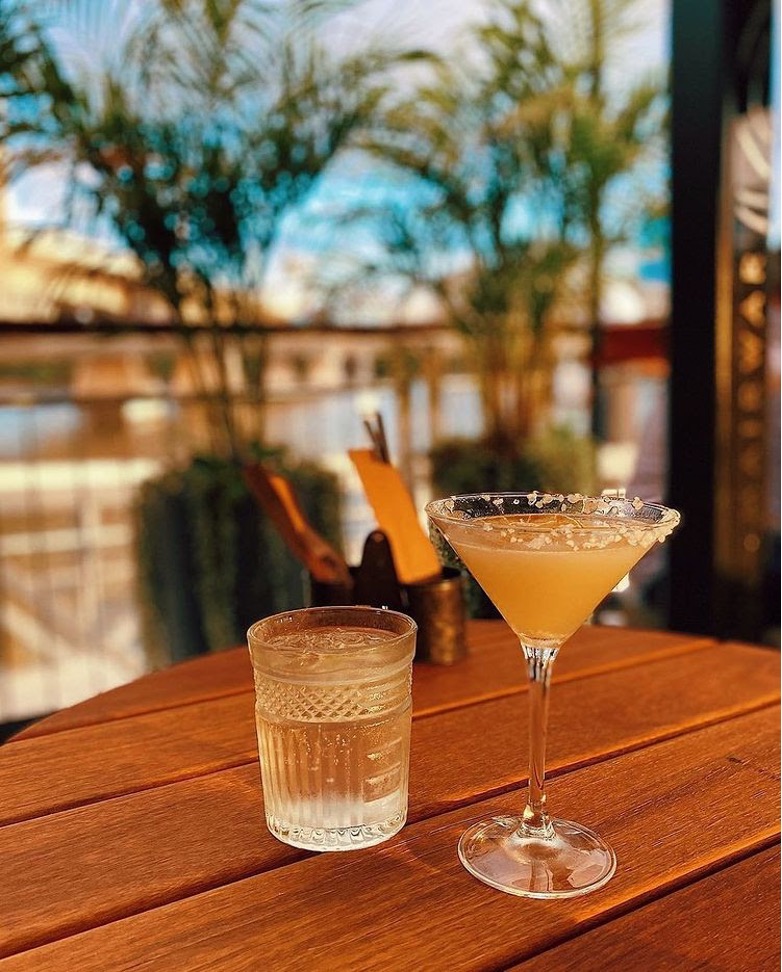 Sonny, Hobart
Sonny encompasses three things - vinyls, drinks and food. With walk-ins only, this small bar is the perfect first date spot or weekend hang out. This spot boasts an extensive wine list (including a mystery wine of the week) so you're bound to find something you love; from wine by the glass to giant 1.5L bottles of red. Pro tip: come hungry and enjoy a bowl of their handmade pasta, too.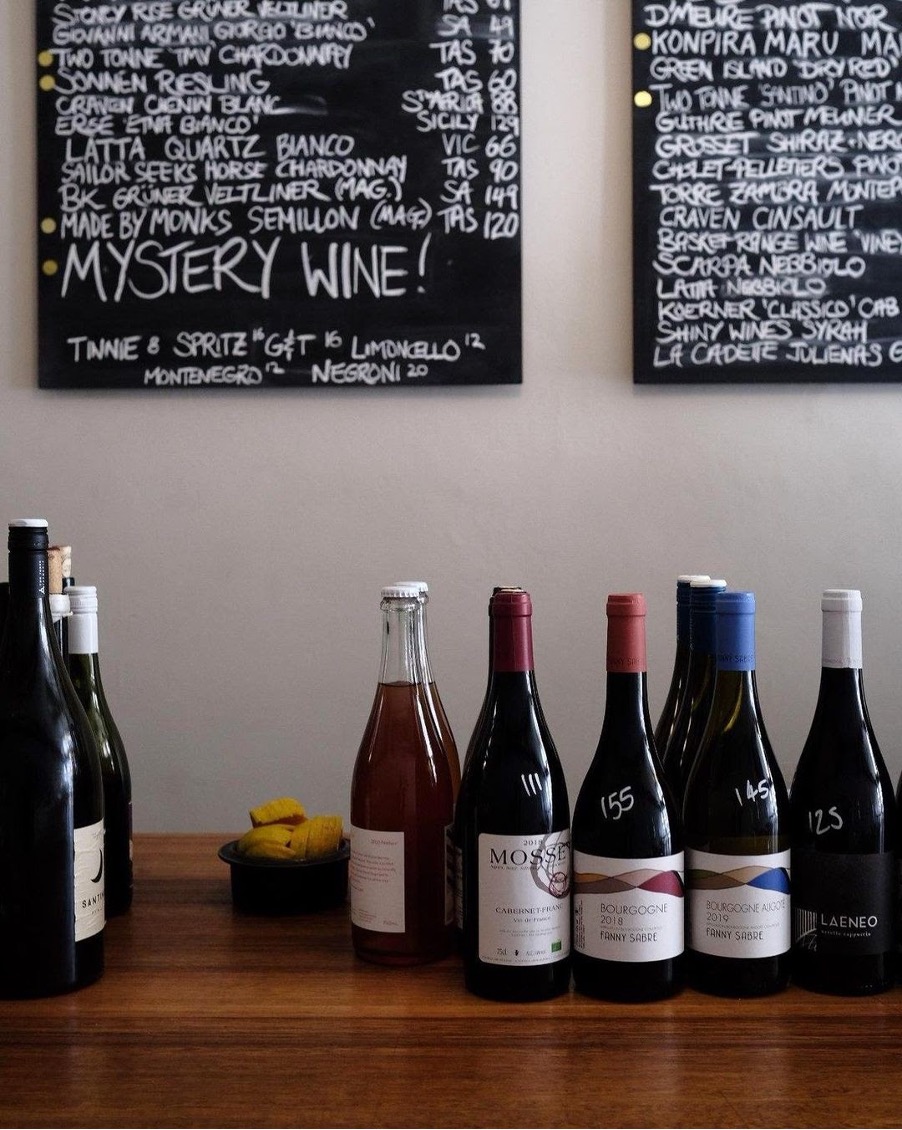 Where are you heading this weekend? Let us know in the comments or via social media!