From New Zealand, Sydney and now Hobart, Vince Trim knows what it's like to create food that people love to eat. Being the Executive Chef at MONA for the last eleven years, he creates works of art within the restaurant space at the MONA Gallery. We sat down and chatted with him about the gift of giving and the importance of spending time with family.
Can you tell me about your background for our readers? Introduce yourself! ️
I'm Vince Trim, I'm a chef at Hobart's MONA. I was born and raised in NZ in Nelson - on the South Island. I grew up in a kitchen (my mum had a motel in NZ, so while she was at work, my sister and I would watch the chefs cooking). I think my job was always in the back of my mind - one of my first memories was eating banana bread when I was a little child - if I look back at that, the joy of food and cooking was always with me.
When I was 17, I knew I wanted to start my career in hospitality. I moved to Sydney in 1985 - and after 25 years in Sydney, I married my fantastic wife Jen and we had two wonderful boys. We decided we wanted a change and to move away from the big smoke, so Hobart was our next adventure - and I was lucky enough to start my job at MONA.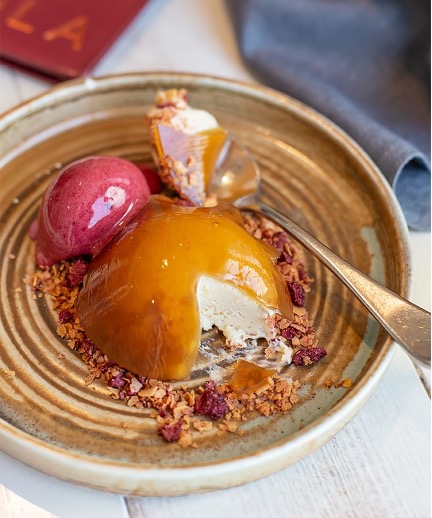 What is the best gift you've received?
Without being corny, I think my children are the best gift, without question. Things that hold sentiment to me are my secret to a good gift - I have family heirlooms that I wear every day; my kids got me a handmade knife for my 50th birthday - those things are really important to me as there is thought behind it.

Is there a way that you try and be generous? If so, what is this way?
Cooking food and sharing food is something that I try to be generous with, especially because working in hospitality, you generally don't have all the time in the world to necessarily sit down at the end of the day with your family. Being generous on your own terms is also something that I've come to learn, rather than have it be 'expected' - to have it come from the heart.
What is something that you did last year, or hope to do this year, around the gift of giving?
My favourite experience in the last year has been the opportunity of sharing food with our wider community. I took my boys hunting for the first time which was a shared experience with them as well as five other families - it was quite a spiritual experience. I taught them about the ethics of hunting for food and at the end, we sat down and shared the deer that we had hunted with the other families.
The other things that we loved were sharing sourdough starters, homemade jam - I feel like the sense of community was amazing, and to have the time to do it, I am really thankful for that.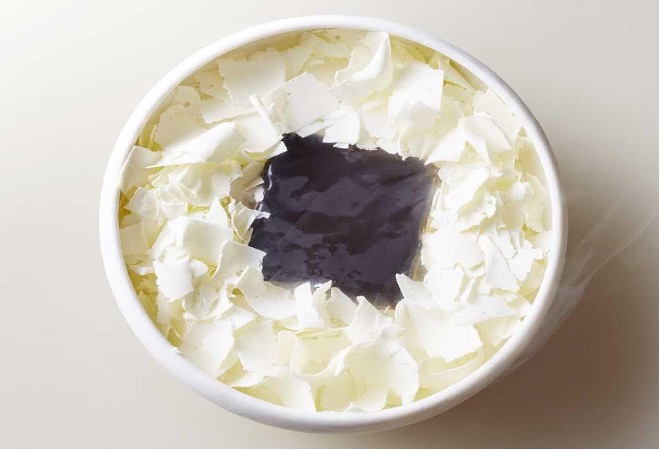 What is the best gift of advice that you have received?
Something my mum said to me when I was younger was "Wouldn't you prefer to thrive than survive?" and it is something that took me a long time to understand. I think I really learned and accepted it when I had my kids - everything becomes different. I am trying to demonstrate that statement every day with my boys. I repeat it to them and let them know that life is there to be enjoyed.
If someone could give you any gift in the world, what would it be?
I'm not particularly materialistic, but I would love to go to the Antarctic - that would be pretty awesome. I would also love to be able to go to Ireland and New Zealand to see family as well, so, travel!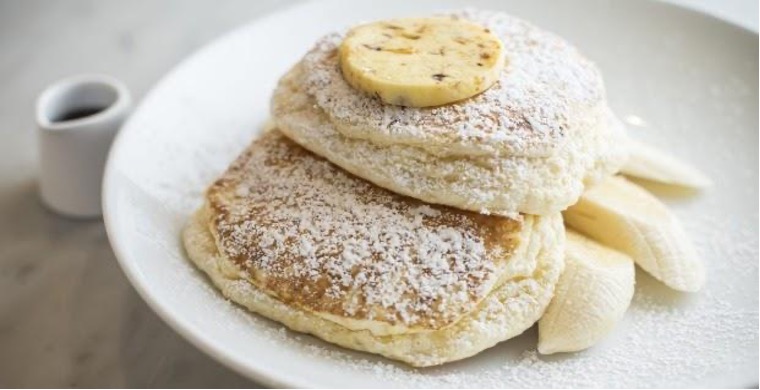 Does the act of gift-giving hold an important place in your life? How so?
I have to say, I am pretty terrible at giving gifts, especially when they are expected. I'm much better when it's spontaneous - I understand its importance, but I need to get better at it. I mostly rely on Jen (my wife) for choosing wonderful gifts and for keeping tabs on everyone's birthdays (laughs).
Thank you so much for chatting with us, Vince. If you want to find out more about his work, head to his Instagram or book via the MONA website.