Supernormal
180 Flinders Ln, Melbourne VIC 3000
The Dish: New England Lobster Roll
Chef, Andrew McConnell sampled the creamy, delectable lobster roll in New York in 2010 before bringing it to his debut restaurant, Golden Fields. Now long gone, you'll notably find the New England Lobster Roll hemming the plates at Supernormal, McConnell's famed restaurant in the CBD. Although the restaurant is Asian-fusion, the New England Lobster Roll has a hint of luxury. Buttered, kewpie-mayo lathered buns (sourced from Breadtop in Chinatown) encase chunks of fresh lobster, mixed with watercress, mustard powder and shallots. Come on, go and try the Lobster Roll at Supermaxi next time you're in Melbourne and use The Restaurant Gift Card!
Quay
Upper Level, Overseas Passenger Terminal, The Rocks, Sydney 2000

The Dish: White Coral (and the Snow Egg)
After waving goodbye to the famed Snow Egg in 2018, Peter Gilmore of Quay unveiled his three-month, multimillion-dollar revamp of the Sydney icon – Quay – with a brand new menu, including, a new dessert – the White Coral. This now famed dessert features feijoa and coconut as the centre of the dish and is encased in a nitrogen-frozen white-chocolate ganache which guests can smash open to reveal the harmonising flavours: mango ice-cream, white chocolate mousse and coconut cream.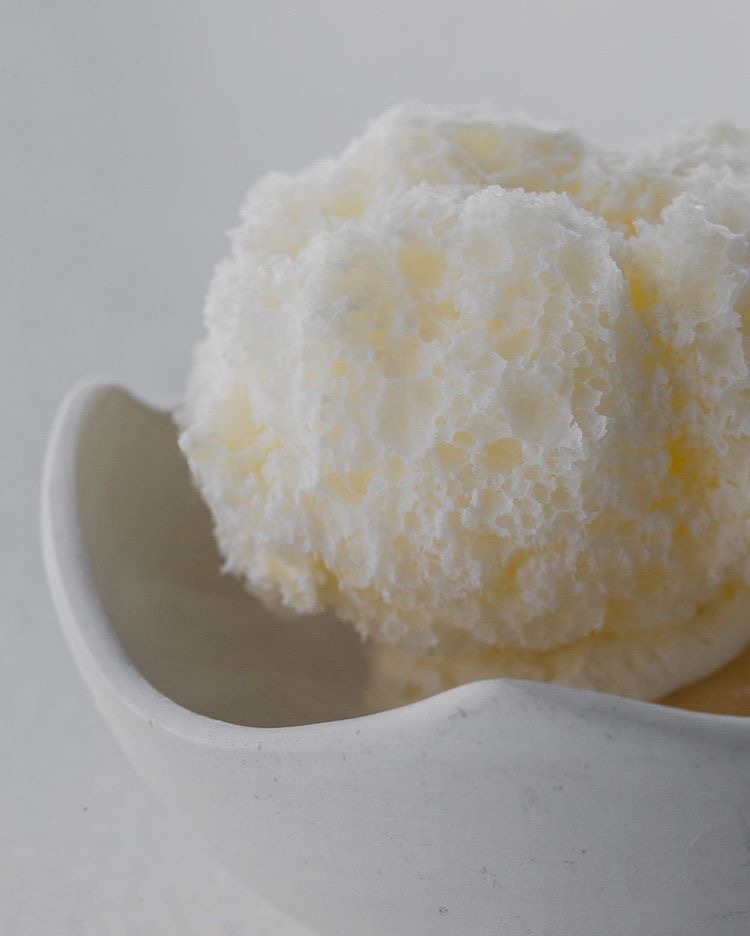 Tetsyua's
529 Kent Street, Sydney, 2000
The Dish: Confit of Ocean Trout with Salad of Apple and Witlof
Being a three-hatted restaurant in Sydney is no easy feat, and you can see why at Tetsuya's – one of Sydney's most famed institutions for their degustation menu, featuring their Confit of Ocean Trout with Salad of Apple and Witlof. It's been on their menu now for nearly thirty years. Not only is the dish visually picturesque with flecks of green and the pop of bright orange from the cured Trout and Caviar, but it is light in flavour and is dished with parsley caper oil. If you want a spot at one of their tables, you have to be prepared to wait – sometimes the waiting list is up to six months long!
Golden Century
393-399 Sussex St, Sydney NSW 2000
The Dish: Pippies with XO Sauce on a Bed of Fried Vermicelli
There is no competition when it comes to Golden Century. They not only have decades of experience but are frequently visited by famous chefs after their post-midnight shift. Specialising in Seafood, this high-end eatery is known for their large, fresh lobsters and their fiery XO Pippies. They've even dedicated a new restaurant to the dish. For this icon, a bed of pippies is layered on a bed of fried vermicelli (for extra crunch) and marinated in spicy, tongue-numbing XO sauce. Not for the faint hearted.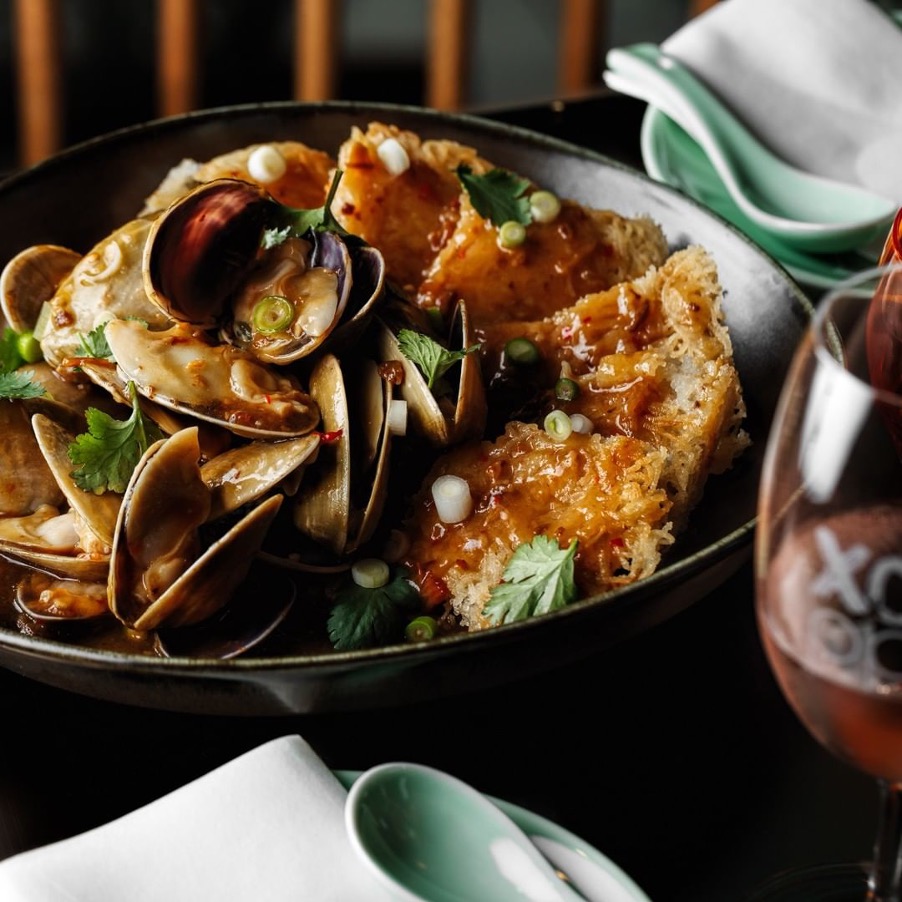 4 East Terrace, Adelaide SA 5000
The Dish: Peri Peri Chicken
Duncan Welgemoed's inspiration behind his dish is heavily linked from where he grew up and his family customs – Johannesburg, South Africa. Brining and poaching the chicken, and smoking it using bay branches, releases an amazing, smoky colour while still being tender – a hard combination to master.
Bills
Numerous locations – Surry Hills, Bondi Beach and Darlinghurst.
The Dish: Ricotta Hot Cakes with Banana and Honeycomb
"Bills in Surry Hills" has the classic ring to it, much like its famed Brunch menu.
Although people do have a soft spot for their classic poached eggs, or their sweet corn fritters, Bill Granger is most known for his soft ricotta hotcakes topped with honeycomb butter and banana. Opening up in 1997 in Surry Hills, the branch has now expanded across two other Sydney restaurants, as well as opening up in Tokyo (who are also known for their fluffy, delicious pancakes!).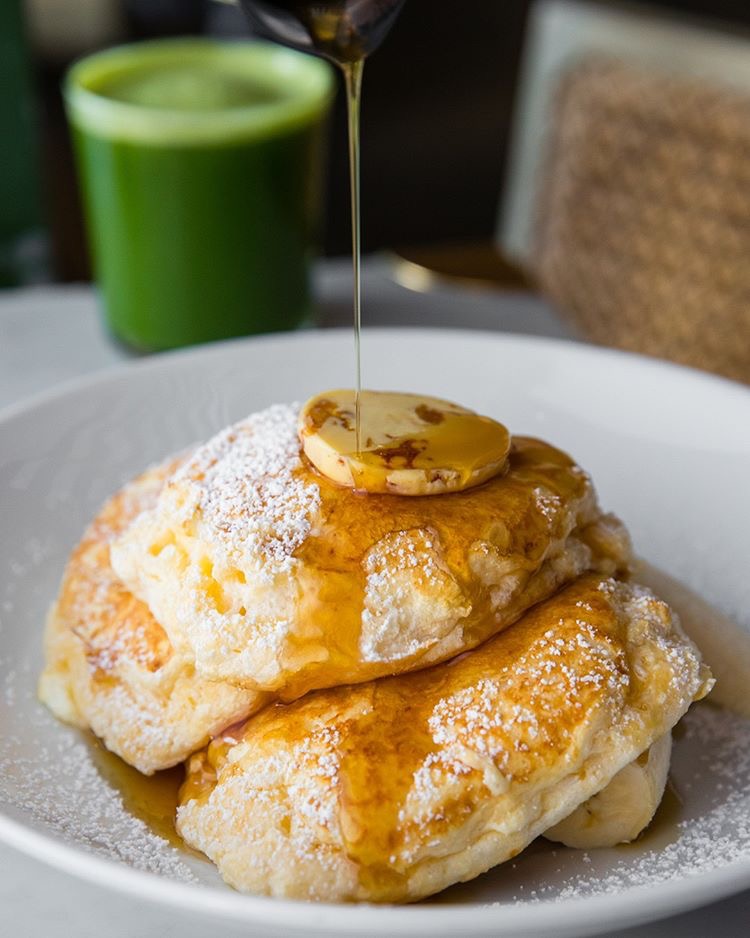 Orana
1/285 Rundle St, Adelaide SA 5000
The Dish: The Degustation Menu (known for Australian Native Ingredients)
Awarded Australian Restaurant of the Year in 2018 and 2019, Jock Zonfrillo (now known as one of the Masterchef judges), has allowed traditional, native Australian ingredients shine through in his limited menu. And we don't mean just adding a sprinkle of saltbush or using eucalyptus – Zonfrillo goes all out with the menu items, including using 'offcuts' of lamb tongue and cheek, crocodile lardo, jerky leatherjacket and many different types of Australian natives – bunya nuts, warrigal greens and quandong.
Gauge
77 Grey St, South Brisbane QLD 4101
The Dish: Garlic Bread with Burnt Vanilla and Brown Butter
Disguised as a café, you can eat garlic bread for breakfast at Gauge. Opening in 2017, Jerome Batten is the mastermind behind this creation, which is hemmed by a mingle of flavours with a hit of umami. However, without seeing a photograph, one might assume this is your ordinary, white, garlic bread. Baked with charcoal, it allows the smoky flavour to shine through and can be lavishly layered with brown butter and burnt vanilla as you please.
Fans of the dish love it so much that it can be purchased for breakfast, lunch and dinner.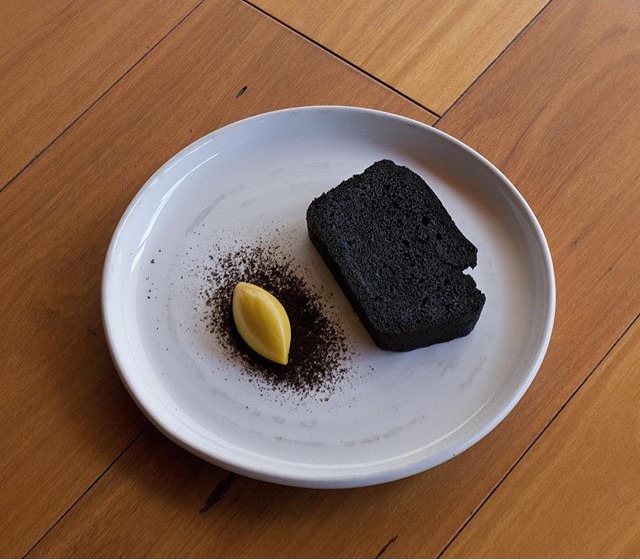 Tiny's Bar
QV1, Cnr Hay & Milligan Street Perth WA 6000
The Dish: Rotisserie Lilydale Chicken
Don't ever underestimate the power of a perfectly cooked roast chicken – especially when the accompaniments almost (but not quite) outshine the dish. Served alongside perfectly balanced bread sauce, crispy dripping potatoes with lashings of gravy and a splash of nduja oil – this golden Lilydale bird has fast become a fan-favourite among locals – and it doesn't disappoint.