Every now and then, we all need a little respite from the chaos of life. If you're feeling as though it's been a long time in between self-care activities, you're in good company. Most of us don't get the opportunity to pamper ourselves nearly as much as we'd like to. So, if you've got an upcoming birthday, girls-night-out, bridal, or baby shower, why not mix things up and throw a pamper party? Here, we share our tips and tricks on how to plan the ultimate pamper party.
Table of Contents
How To Organise A Pamper Party
Pick The Location
Salon Spa Day
At-Home Pamper Party
Set-Up Matters
Declutter
Style The Space
Refreshments
Attire
What To Do At A Pamper Party
Yoga Or Pilates Session
Skincare Station
Face Scrubs
Face Masks
Face Oils And Moisturisers
Lunch And Refreshments
The Mani-Pedi
Champagne, Cheese Board, And A Movie
Pamper Party Gift Bags
How To Organise A Pamper Party
When it comes to planning a pamper party, organisation is key. Aim to have everything ready to go a few days before the party so that you can truly relax on the day. Below, we've broken down a step-by-step guide to preparing for your ladies' night pamper party.
Pick The Location
Firstly, you'll need to pick your location. Depending on your budget and your vision for the day, you can opt to head into a day spa for the pamper party or create your own spa atmosphere at home.
Salon Spa Day
There are a few benefits to having your pamper party at a professional day spa location. Preparation will be minimal from your end — you'll just need to book your treatments and show up! You'll also receive the best results at a salon with trained technicians.
On the other hand, day spas are often expensive, particularly if you're receiving multiple treatments. If you're heading in with a group, you'll likely be split off into different rooms for your sessions, which limits the amount of time you'll actually be spending together.
At-Home Pamper Party
A DIY pamper party involves more work from you, but it's a great option if you're on a budget or if you're going for a more intimate day spa experience. You also won't need to worry about appointment times, meaning you can truly relax into the day.
The rest of our guide will focus on tips and tricks for setting up an at-home pamper party.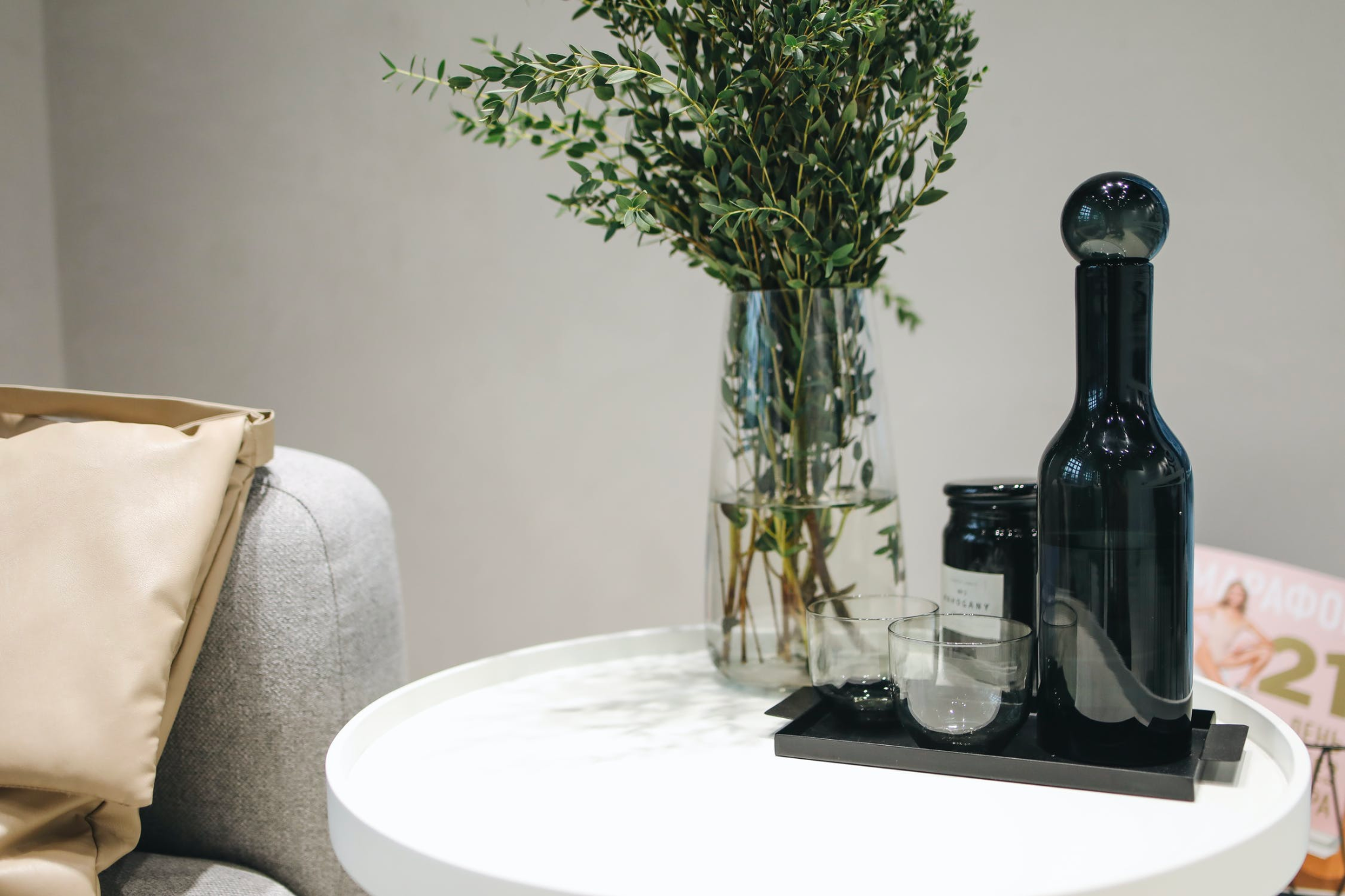 The Set-Up Matters
As soon as your guests walk in, it should feel as if they've stepped right into a professional day spa. Read — everyday house clutter such as strewn-about shoes, dirty dishes, and a pile of mail is really going to detract from the atmosphere.
Declutter
Your first step will be to tidy the areas that will be transformed into a day spa. That includes the bathrooms. Have you ever noticed that professional spa salons always feature neutral colours and minimalist styling? These elements help to infuse the space with a sense of peace and tranquility. Bold colours or corners of clutter do the opposite. The idea is to keep the space as bare as possible so that you have a blank slate to work with.
Style The Space
Once you've cleared out the dedicated spa rooms, it's time to get styling. Here are a few things you can incorporate into the space:
Room layout – Keep any decor to a minimum if possible. Ideally, there will be a simple table-and-chairs set up as a skincare and mani-pedi station, with lots of open space in the middle of the room for yoga, pilates, and meditation. You may like to have comfy couches and chairs on the opposite side of the room to separate the treatment stations from the lounging area.
Diffusers and candles – Day spas are designed to engage all five senses, so pay attention to the aromas in your pamper space. Look to lavender, chamomile, sandalwood, or bergamot scents, all of which have been proven to decrease anxiety and stress levels.
Calm lighting – Avoid any harsh or bright lighting inside the pamper rooms. If your pamper party is taking place during the day, pull down any curtains and let the candles and diffusers create pools of warm light. If your party starts at dusk, you may want to keep a few blinds drawn to let in some of that golden evening light. Generally, with the lighting, you'll want to maximise warm, orange tones and minimise cool, white tones.
Relaxing music – A little mood-music goes a long way in a day spa. Head to Spotify and select a calming playlist and pop the volume on low. You could also opt for relaxing nature sounds for a rainforest-inspired atmosphere.
Decor – Decor should be minimal and considered. The candles and diffusers, along with some indoor plants for some greenery, will do the trick. You could also sprinkle some flower petals around the room.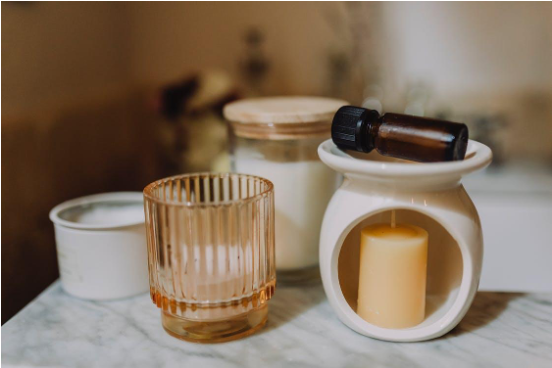 Refreshments
When it comes to food and drink, keep things light and mess-free. Opt for beverages such as cucumber water and caffeine-free tea. As for food, you may want to start with light snacks such as fruit, banana bread, and granola mixes. For a light lunch, you could make up a few salads and sandwiches.
Attire
Depending on the budget, you could purchase a robe and fluffy slippers for your guests to slip into when they arrive. Otherwise, ensure your guests come in comfy clothes. Make sure you have towels set up at each station, or your guests could bring their own if they prefer.


What To Do At A Pamper Party
The key with an at-home pamper party is to have just the right amount of activities on the agenda. Remember, the day should be slow-paced and relaxing. Here are a few activities to consider:
Yoga or Pilates Session
To help settle your guests in, it's a good idea to start with a light yoga or pilates session — perhaps a calming yin class or slow pilates stretch. Avoid anything that will elevate your heart rate or work up a sweat. You can end the class with a short meditation to really get in the zone.
Skincare Station
With so many high-quality products on the market, your skincare station could rival some of the best day spa treatments. We recommend including the following skincare steps:
Face Scrubs
Start with a cleansing and exfoliating station. You may want to set up some large bowls on a table as basins, or set up this station in the bathroom. Opt for hypoallergenic, dermatologically tested products to ensure that even your guests with the most sensitive skin can participate.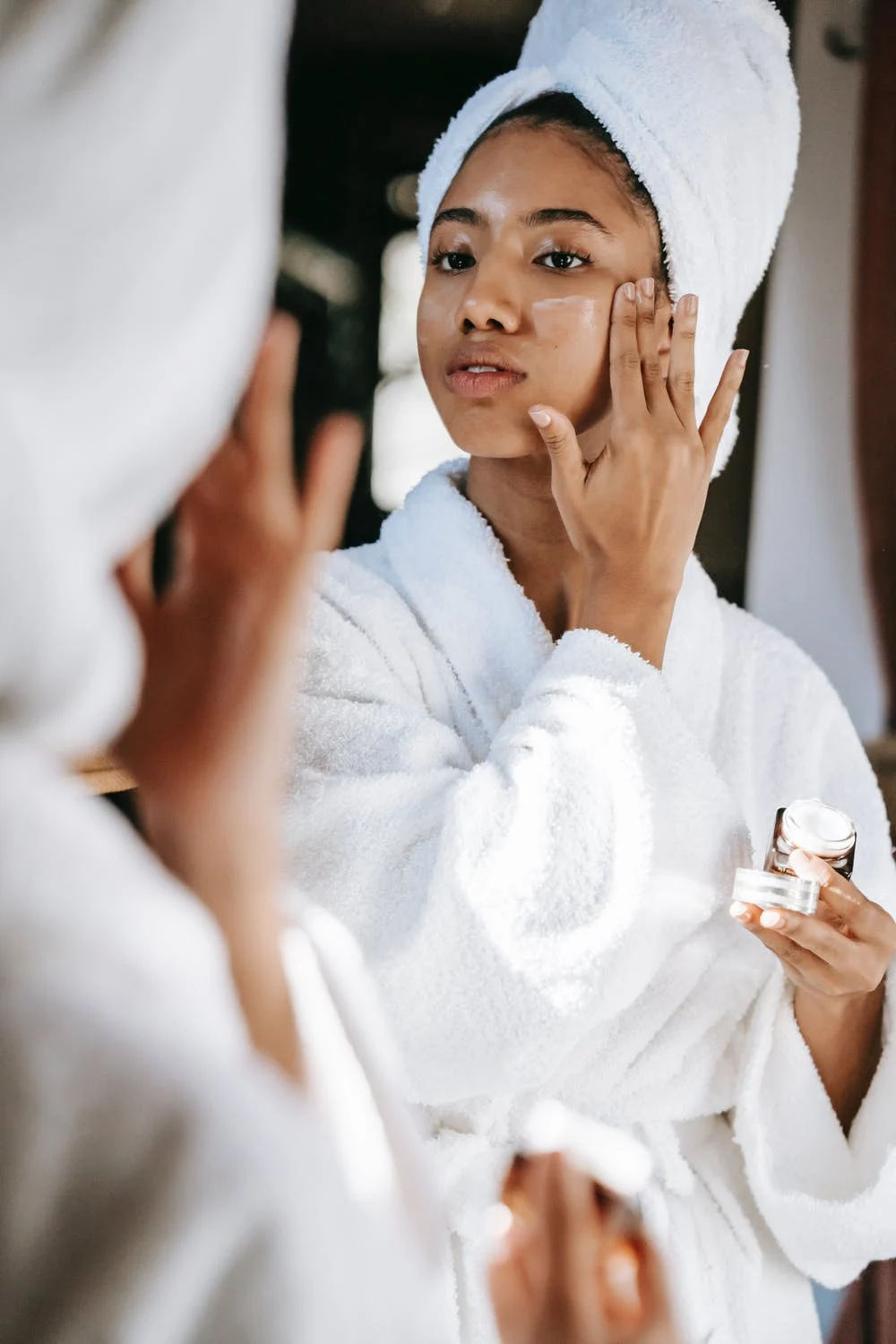 Face Masks
Face masks are up next, naturally. You may want to provide a selection of clay, hydrogel, and collagen masks to choose from. You could also mix up your own face mask using a few grocery-store ingredients. We love these recipes.
Face Oils And Moisturisers
Finish up at the skincare station with some oils and moisturisers. This will help to lock in all that hydration from your rejuvenating mask. As with the facial scrubs, we recommend opting for products that will work for sensitive skin types.
Lunch And Refreshments
Post-skincare is the perfect time to have some lunch and refreshments. As we mentioned earlier, avoid any food or drink with caffeine or excessive sugar. If it's warm, opt for gourmet sandwiches or salads. On a colder day, soups and homemade pizzas are ideal.
The Mani-Pedi
When you think of a pamper day, a mani-pedi always comes to mind. It's a staple activity for any good pamper party. You may want to set up some plastic bowls with warm water and essential oils to soak the hands and feet in. You'll also need towels, cuticle oils, and moisturisers. Make sure you purchase individual nail files, clippers, and cuticle tools for each guest to keep things hygienic. To add a personal touch, you could ask your guests in advance which nail colour they'd like.
Champagne, Cheese Board, And A Movie
If your pamper party is extending into the night, champagne and a cheeseboard will go down a treat. Settle into a comfy seat (with blankets, of course) and pop on a movie. Sit back and enjoy basking in the glow of your hydrated skin, polished nails, and nourished bodies.


Pamper Party Gift Bags
Round out the day by sending your guests home with some self-care products.
Wondering what to put in a pamper pack? These are our top pamper party gift bag ideas:
Nail polish
An eye mask
A hydrogel face mask
A mini tealight candle
Hand cream
Lip balm
A small bottle of essential oils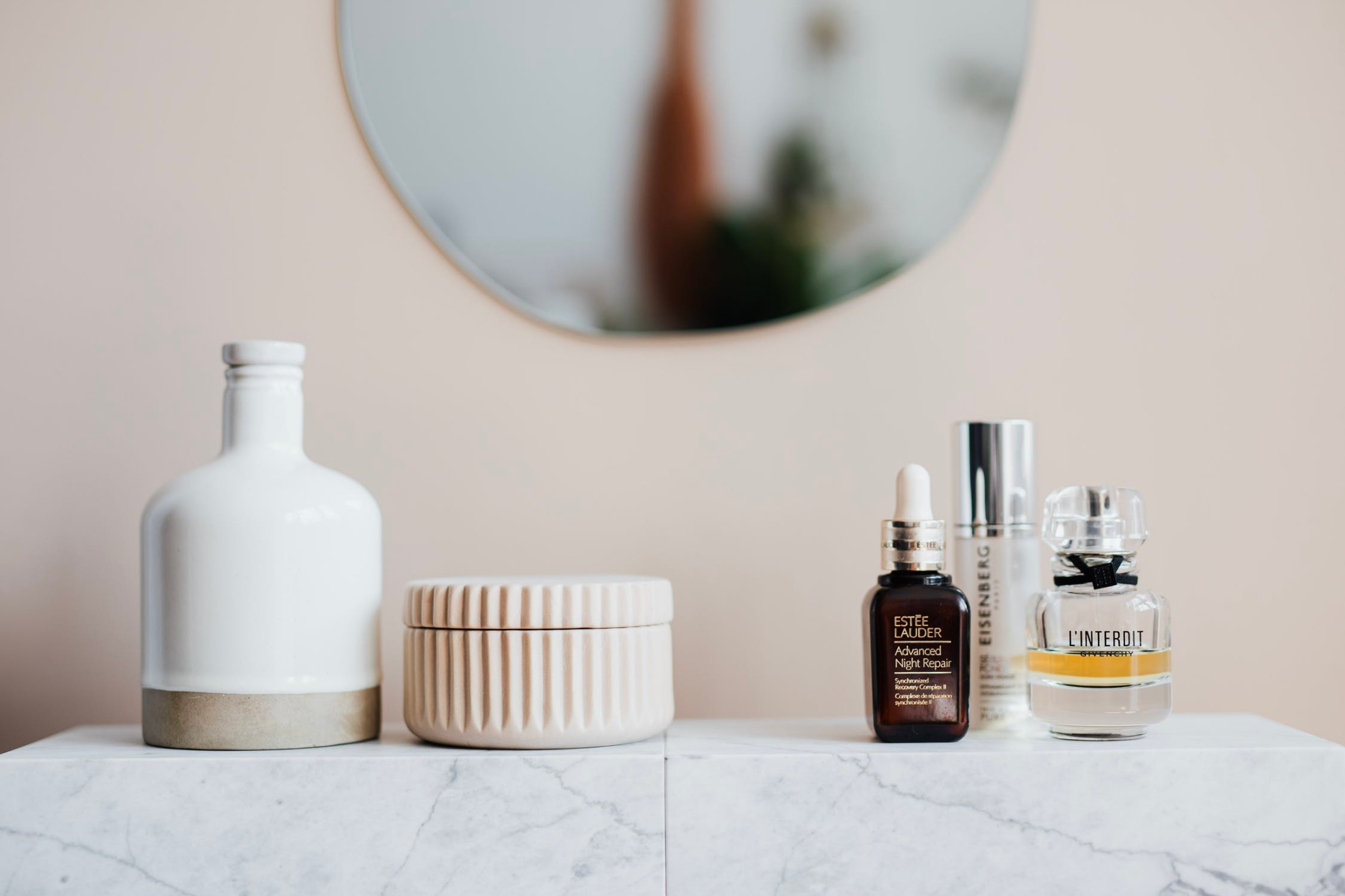 Alternatively, you could send your guests home with our Pamper Gift Card so that they have another pamper session to look forward to. The Pamper Card can be used at any beauty clinic, salon, or day spa in Australia that accepts EFTPOS — the choice is theirs!
If you're looking for some inspiration on how to plan a pamper party for guys, head to our dedicated guide here[1] .